Changing the World Through Food: A Love Story
Sunday, March 15
3:30PM - 4:30PM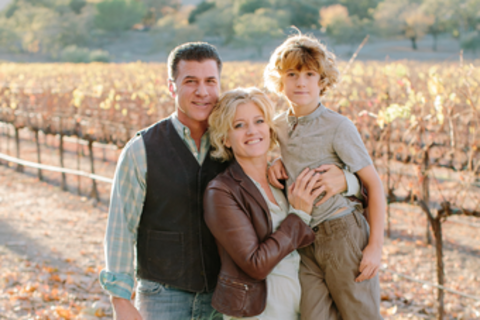 Since falling in love and marrying fifteen years ago, Eileen and Michael Chiarello have been on a mission to change the world—through food. Inspired by his mother's love and guidance in the kitchen, Michael has focused on building meaningful food experiences for his fans through award-winning restaurants, his sustainably farmed wine label and media platform. Dedicated to championing sustainable food and farming, Eileen's latest venture, Barnraiser, launched in May 2014 with the goal of providing a simple way for Americans to take charge of their food destiny. From healthy and artisanal foods to community kitchens to educational and organic farms, Barnraiser is a place to meet the people that are making a difference, share their inspirational stories, and fund their successes.
Join the Chiarellos for a candid conversation about how love shaped their commitment to flavor, farming and a sustainable food future—and the blood, sweat and tears it took to get where they are today.
Presenters
Eileen Chiarello
Founder/CEO
Barnraiser
Barnraiser was founded by entrepreneur Eileen Gordon Chiarello, who, with her husband Emmy winning Chef Michael Chiarello, is the proprietor of successful restaurants in the Napa Valley and San Fra...
Show the rest
Michael Chiarello
Pres & CEO
Bottega Restaurant
Michael Chiarello is an award-winning chef and owner of the critically acclaimed Bottega restaurant in Napa Valley and Coqueta in San Francisco. In1999, Michael created Chiarello Family Vineyards. ...
Show the rest
Details
Access
Interactive Badge, Gold Badge, Platinum Badge
Theme
Food and Experiential Dining