The Business of Preparing Potential NFL Draftees
Friday, March 13
11:00AM - 12:00PM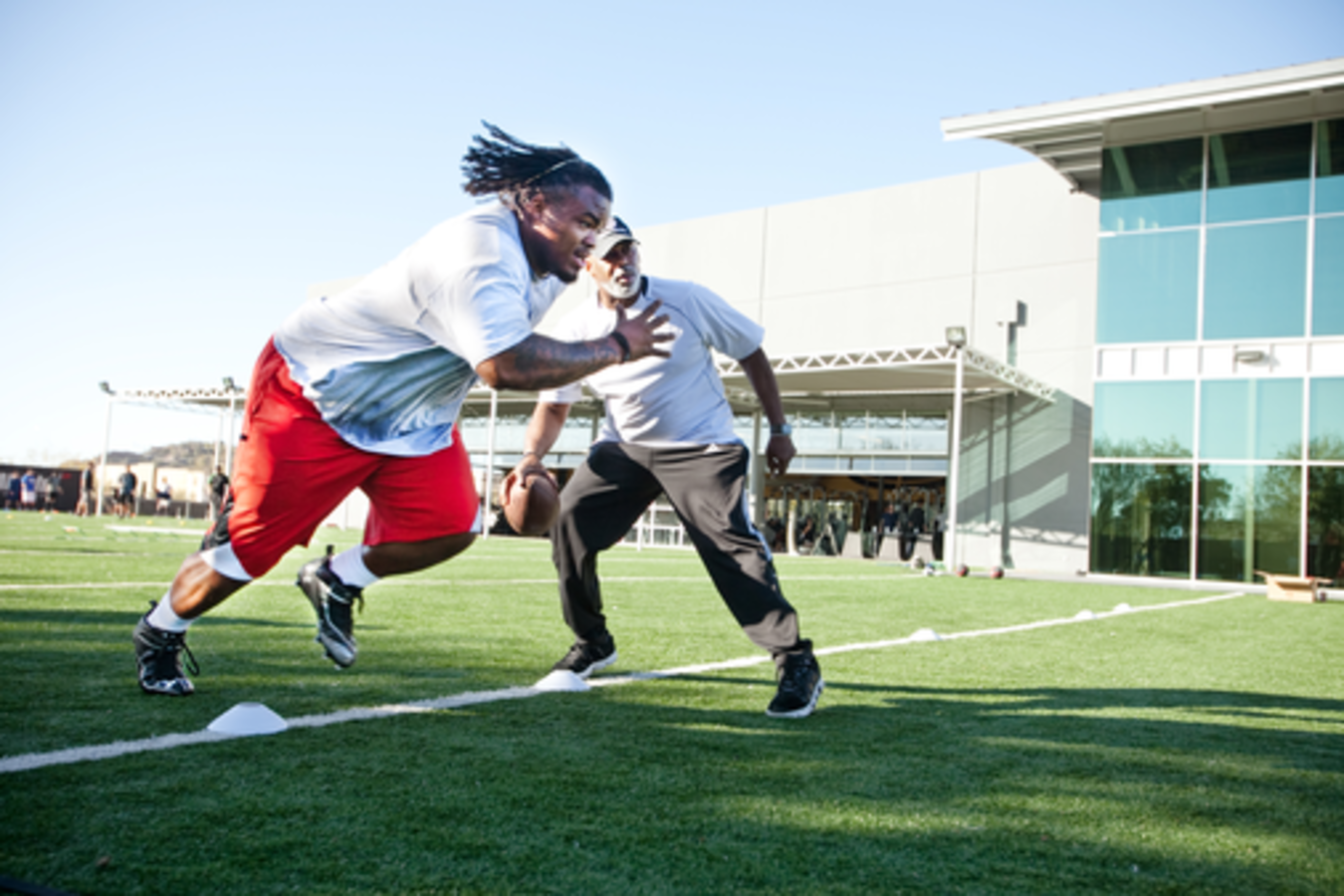 The NFL Draft is a multibillion-dollar industry attracting the casual to the fanatic fan. Much has been shared about the draft itself, but what happens behind the curtain with NFL draftees as they prepare for the biggest job interview of their lives? Featuring a current NFL player with the Buffalo Bills, an NFL agent, a Fox Sports reporter & NYT bestselling author, and founder of elite human performance company EXOS, which has trained seven #1 overall picks, 105 1st rd picks, and 523 NFL Draftees. Learn about competition to sign players to train at your company, new technologies being used to transform the physical and mental attributes of elite athletes, pressures faced by preparing high profile draft picks, how these performance breakthroughs are being applied to the general population, and special attention required with some players to do the things they need to do to raise their draft stock and get paid. Welcome to the most expensive and intensive job interview prep in the world.
Presenters

Aaron Williams
Buffalo Bills
Bruce Feldman
College Football Insider
Fox Sports
Bruce Feldman is a New York Times bestselling author. His new book is The QB: The making of Modern Quarterbacks. He also co-wrote Swing Your Sword and is the author of Meat Market: Inside the Smash...
Show the rest
CJ Laboy
NFL Agent
Relativity Sports
NFLPA Certified Contract since 2005 working at Relativity Sports. Have worked with several of the NFL and NFL Draft's top athletes including Jason Verrett (#25 overall in 2014), Dion Jordan (#3 ove...
Show the rest
Mark Verstegen
Founder & Pres
EXOS
Mark Verstegen is recognized as one of the world's most innovative human performance experts. Verstegen pioneered the concept of integrated performance training and has brought that system to the w...
Show the rest
Details
Access
Film Badge, Interactive Badge, Gold Badge, Platinum Badge
Tags