The Democratization of Sports Commentary
Sunday, March 15
3:30PM - 4:30PM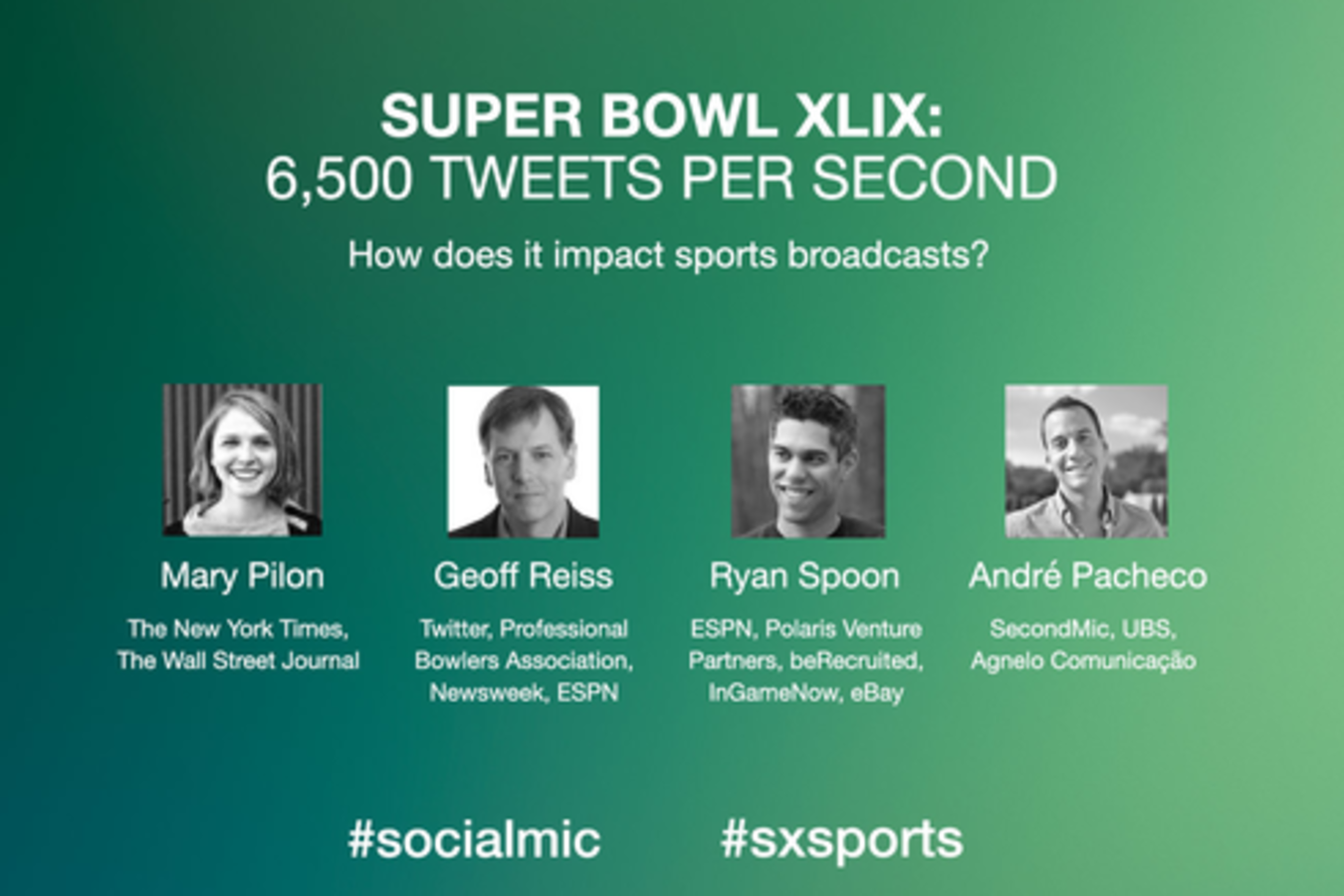 Live TV is an inherently social experience. Gathering in front of the tube has been a family ritual for generations. But in an increasingly social world, live sports broadcasts remain a monologue; one voice dictating our views about the game we are watching. Unsurprisingly, sports fans have maintained a love-hate relationship with commentators. Generations of sports fans have watched games on mute while listening to the radio commentator. The real-time advent of social networks redefined our relationship with TV. From monologue to multidirectional, we can now find an instant inside-out perspective on the show we are watching by going to Twitter or Facebook. Sports commentators become less relevant and more criticized. TV networks look for ways to increase access to alternative commentary by creating so-called teamcasts and protecting screen-share of the market. What will be the new shape of sports broadcasts in this new world?
Presenters
Andre Pacheco
Co-Founder
SecondMic
Andre Pacheco is one of the co-founders at SecondMic, a platform that offers alternative commentary on sports broadcasts. With more than 14 years of experience in media and advertising, he is respo...
Show the rest
Geoff Reiss
Pres
Hardscrabble Ventures
Mary Pilon
Sports Reporter
The New York Times
Mary Pilon is an award-winning sports reporter at The New York Times and author of "The Monopolists," a book that chronicles the secret history of the world famous board game (Bloomsbury Feb 2015)....
Show the rest
Ryan Spoon
SVP of Prod Dev
ESPN
Details
Access
Film Badge, Interactive Badge, Gold Badge, Platinum Badge