Operation Choke Point and Alternative Currencies
Monday, March 16
11:00AM - 12:00PM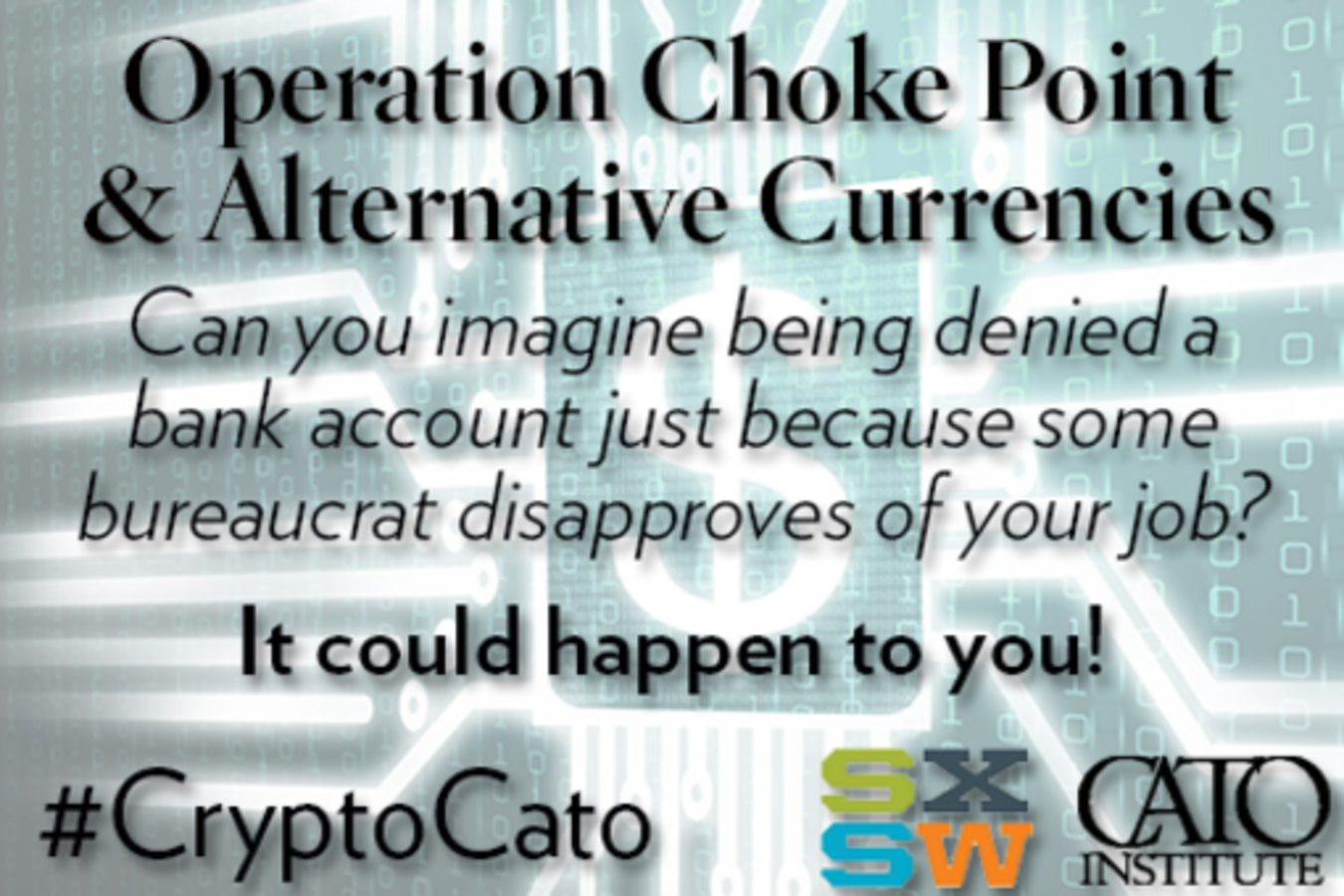 Can you imagine being denied a bank account just because some bureaucrat disapproves of your job? It could happen to you!
Launched in early 2013, "Operation Choke Point" is a joint effort by the Department of Justice (DOJ) and the bank regulators to limit access to the bank payments system by various businesses. Initially targeted at small-dollar nonbank lenders, Choke Point has grown to cover a variety of legitimate businesses that just happen to be unpopular with DOJ.
Since, in today's economy, almost any economic activity depends on access to the payments system, allowing the DOJ to arbitrarily limit access represents an almost unprecedented abuse of power. Many targeted businesses and individuals are turning to digital currencies such as bitcoin and dogecoin in order to survive without access to the traditional banking system.
What can be done about Operation Choke Point, who is being targeted, and what implications does this hold for the future of digital currencies?
Presenters
Ashe Schow
Opinion Writer
Washington Examiner
Ashe Schow is a columnist for the Washington Examiner and has written extensively about cryptocurrencies, Washington's obsession with them and what they can be used for. She's most acquainted with ...
Show the rest
Cathy Reisenwitz
Editor-In-Chief
Sex and the State (blog)
Cathy Reisenwitz is an Editor at Young Voices and a D.C.-based writer and political commentator. She is Editor-in-Chief of Sex and the State and a columnist at Townhall.com and writer for Bitcoin M...
Show the rest
Mark Calabria
Dir of Financial Regulation Studies
Cato Institute
Mark A. Calabria is director of financial regulation studies at the Cato Institute. Before joining Cato in 2009, he spent six years as a member of the senior professional staff of the U.S. Senate C...
Show the rest
Perianne Boring
Founder & Pres
Chamber of Digital Commerce
Perianne M. Boring is the founder and President of the Chamber of Digital Commerce, the first U.S. based trade association dedicated to promoting bitcoin and digital assets to public-policy makers....
Show the rest