The Future of Physical Digital Place Making
Saturday, March 14
12:30PM - 1:30PM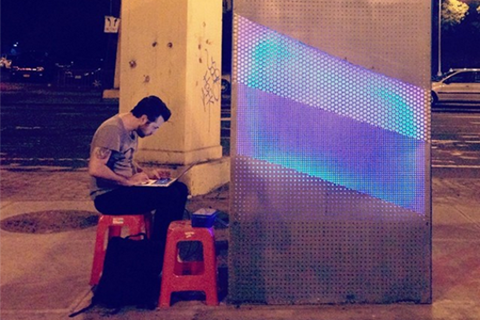 Our digital world is spilling onto our physical world. With the advent of the internet of things and the capacity of objects to have memory and intelligence, we are entering a world where physical spaces will soon have operating systems. With the power of computation comes the opportunity of creating interesting ways in which people can interact with physical spaces. This core conversation is an attempt to bring together people interested in knowing more about physical interventions using digital technologies. At Urban Matter Inc., we use a variety of materials and processes to create experiences, ranging from the use of prototyping tools like laser cutters and 3D printers to create physical forms, projection mapping to create imagery, and open source hardware like arduino to program experiences. Amongst our other work, we'll share our most recent interactive light installation for Seaholm Redevelopment Project in Austin to kickstart the conversation.
Presenters
Rick Lin
Lead Creative Technologist
Urban Matter Inc
Rick Lin is a sculptor, photographer, filmmaker, engineer and now the cofounder of Urban Matter Inc. After receiving his degree in Fine Arts from Oberlin College in 1996, he went on to broadcast te...
Show the rest
Shagun Singh
Principal
Urban Matter Inc
Shagun founded Urban Matter Inc, an experience design studio focused on creating experiences using open source technology in 2012 with two other partners. In the last two years, they've worked on a...
Show the rest
Details
Access
Interactive Badge, Gold Badge, Platinum Badge
Theme
Art, Science and Inspiration