Tech & Purpose...With a Dung Beetle, Prof, & Rabbi
Saturday, March 14
3:30PM - 4:30PM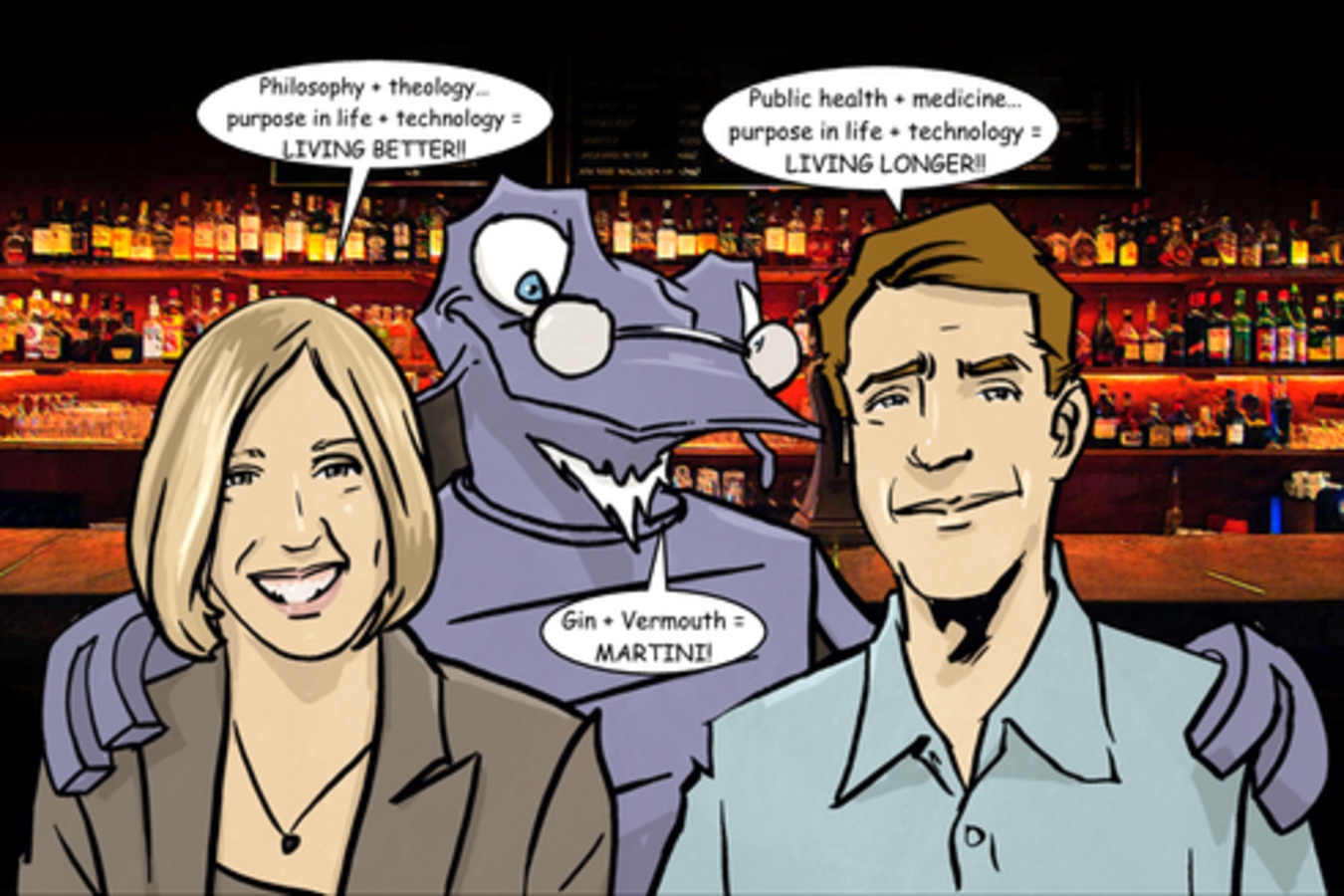 A dung beetle, public health professor, and rabbi walk into a bar… and start talking about technology and purpose in life. Join Vic Strecher (professor and graphic novelist!) and Laura Baum (a rabbi!) to talk about the apps and other tech they use to help people find a reason to live.
Modern life makes little room for meaning and purpose. Can we create our own purpose? Can we use modern technology to find and monitor our purpose? Can we use science to study the effects? People with a strong purpose in life are at lower risk of heart attack, stroke, Alzheimers Disease, depression, obesity, and sleepless nights. They do better in substance abuse recovery and have better sex!
Vic and Laura take us on a journey through philosophy, psychology, epidemiology, and even Egyptology, where you'll be introduced to a six-legged superhero with a unique relationship to a ball of excrement.
Presenters
Laura Baum
Rabbi & COO
OurJewishCommunity.org
As the chief creative force, chief strategic thinker, chief doer, co-founder, and rabbi of OurJewishCommunity.org, Laura has helped the organization reach hundreds of thousands of people around the...
Show the rest
Vic Strecher
Professor
University of Michigan
Vic Strecher, PhD, MPH is a Professor & Director for Innovation & Social Entrepreneurship at the University of Michigan School of Public Health. As a teacher and researcher, Vic has spent much of h...
Show the rest