Shakespeare and the Future of Interactive Stories
Monday, March 16
11:00AM - 12:00PM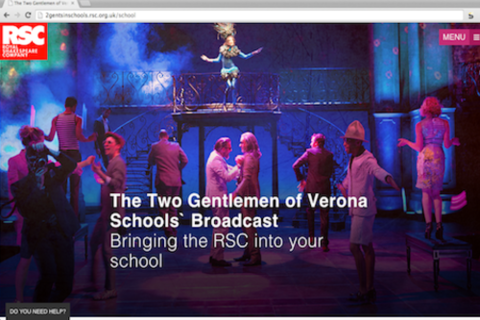 This session will look at the future of theatrical storytelling in a world where content is increasingly being delivered via the Internet. It will share some of Ravensbourne and The Royal Shakespeare Company's pioneering online projects and focus specifically on an innovative educational series, which began with Tim Crouch's play I, Cinna and has continued with live streamed productions into schools viewed by over 55,000 UK schoolchildren. It has since evolved into a programme that will further push the boundaries of online delivery for theatrical content. The presentation argues that screen narratives are entering an era where the data-oriented culture of the Web will become increasingly influential in shaping story form and content. In particular, the latest Internet standards, including HTML 5 and Semantic Web implementations, allow Internet content delivery much greater integration between audiovisual, textual, and social elements.
Presenters
James Morris
Subject Leader BA (Hons) Web Media
Ravensbourne
Dr James Morris runs the BA (Hons) Web Media programme at Ravensbourne. This is a unique course in the UK, blending creative Web design and content production skills with social media and online co...
Show the rest
Sarah Ellis
Head of Digital Dev
Royal Shakespeare Company
Sarah Ellis is an award-winning producer currently working as Digital Producer for the Royal Shakespeare Company. In 2013 she was listed in the top 100 most influential people working in Gaming and...
Show the rest
Details
Access
Interactive Badge, Gold Badge, Platinum Badge
Theme
Content and Distribution