How Kids Changed the Way We Design for Adults
Friday, March 13
5:00PM - 6:00PM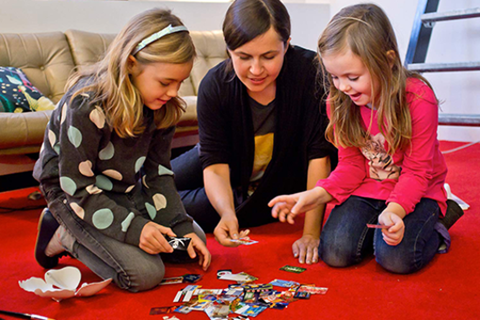 Kids don't have patience for user experience research. They don't care what your marketing team wants, and they won't make an effort to please your developers. They're not loyal to your brand. And, of course, the youngest among them can't even read.
But rather than thinking that kids are clueless, we need to view them as a clue to designing better digital products and services for people of all ages. After all, don't your users sound a lot like the description above? Adults are also impatient, uncooperative, unloyal, and can — but won't — read information on a screen!
By adapting your research and design processes to align with the preferences, cognitive abilities, social skills, and attention spans of kids — you'll be better armed to create innovative, intuitive, and delightful products and services for adults.
This session will show you how to evolve your methodologies and take advantage of an emerging set of digital design principles inspired by today's youngest users.
Presenters
Kerry Bodine
Customer experience consultant
KerryBodine.com
Kerry is a customer experience consultant and industry analyst with expertise in human-centered design, journey mapping, marketing, and branding. She helps executives co-create innovative products,...
Show the rest
Lisa Lindström
CEO
Doberman
Lisa Lindström is a designer turned corporate leader. She's the CEO at the award winning design consultancy Doberman in New York and Stockholm with clients such as Spotify, New York City, HBO, Goog...
Show the rest
Details
Access
Interactive Badge, Gold Badge, Platinum Badge
Theme
Design and Development
Tags