Synthetic Biology: Learn, Do, and Dream
Friday, March 13
11:00AM - 12:00PM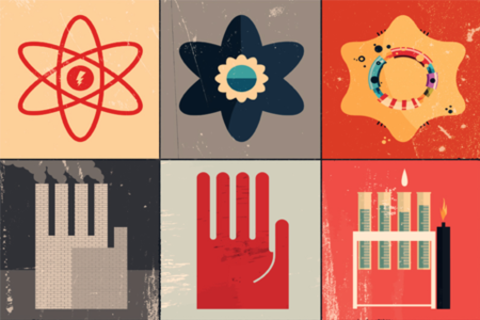 This panel will explore the advancement of biotechnology education through entry-level technologies, such as Rapid DNA Prototyping (RDP) Kits, #ScienceHacks (sciencehack.synbiota.com), the Synbiota platform (synbiota.com), as well as other citizen science initiatives in synthetic biology. The panelists will explore the implications for security and education as these technologies enter the workplaces and minds of newbie scientists.
Novice-welcoming synbio and biohacker projects that get science enthusiasts "learning by doing" have dramatically transformed the shape of the potential future scientist's gateway into synthetic biology, and have influenced the direction of regulatory and policy making efforts. At the same time, they have extended and enriched the toolkits of traditional researchers in exciting scientific cases that will be explored.
Presenters
Connor Dickie
CEO
Synbiota
Connor Dickie co-founded Synbiota to accelerate biotechnology R&D. Synbiota is a rapid prototyping software/wetware platform that puts the power of life into the hands of scientists and enthusiasts...
Show the rest
Joi Ito
Dir
MIT Media Lab
Joichi Ito is the Director of the MIT Media Lab. He is on the board of The Sony Corporation, The New York Times Company, the MacArthur Foundation, the Knight Foundation, The Mozilla Foundation and ...
Show the rest
Orkan Telhan
Professor
University of Pennsylvania
Orkan Telhan is interdisciplinary artist, designer and researcher whose investigations focus on the design of interrogative objects, interfaces, and media, engaging with critical issues in social, ...
Show the rest
Rob Carlson
Managing Dir
Bioeconomy Capital
Dr. Rob Carlson is a Principal at Biodesic, an engineering and strategic consulting firm in Seattle that provides services to governments and corporations around the globe.
At the broadest level, ...
Show the rest