Our Shipping Container Home: DIY Off Grid Urbanism
Friday, March 13
5:00PM - 6:00PM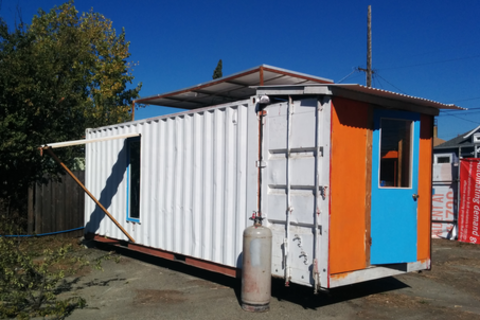 Over the last year, we have lived in a 20'x8' shipping container while transforming it from an empty metal box into a bamboo-floored, solar-powered, insulated, portable home that our friends with apartments visit enviously. Recently, we've expanded into a container-based community; we're now able to live in the heart of West Oakland for several hundred dollars a month with chickens, gardens, community, and even a toilet:) This session is a crash course in why and how we built our post-apocalyptic utopia, covering the construction, expansion, and maintenance of all our major subsystems. We'll share mistakes we made, including the generator fire. Participants will leave convinced that building their own container house is easier, cheaper, and less crazy of an idea than they thought an hour ago.
Presenters
Heather Stewart
Founder
Boxouse
I have lived in many countries in a variety of housing situations which gave me good perspective on the possibilities of shelter and community. I graduated with a degree in art and went to work on ...
Show the rest
Luke Iseman
Co-Founder
Boxouse
Luke is cofounder of Boxouse. He is passionate about using open source hardware and the physical computing revolution to build a more sustainable world. He has invented an automated gardening compu...
Show the rest