Exploring the Rise of Mobile Shopping
Sunday, March 15
3:30PM - 4:30PM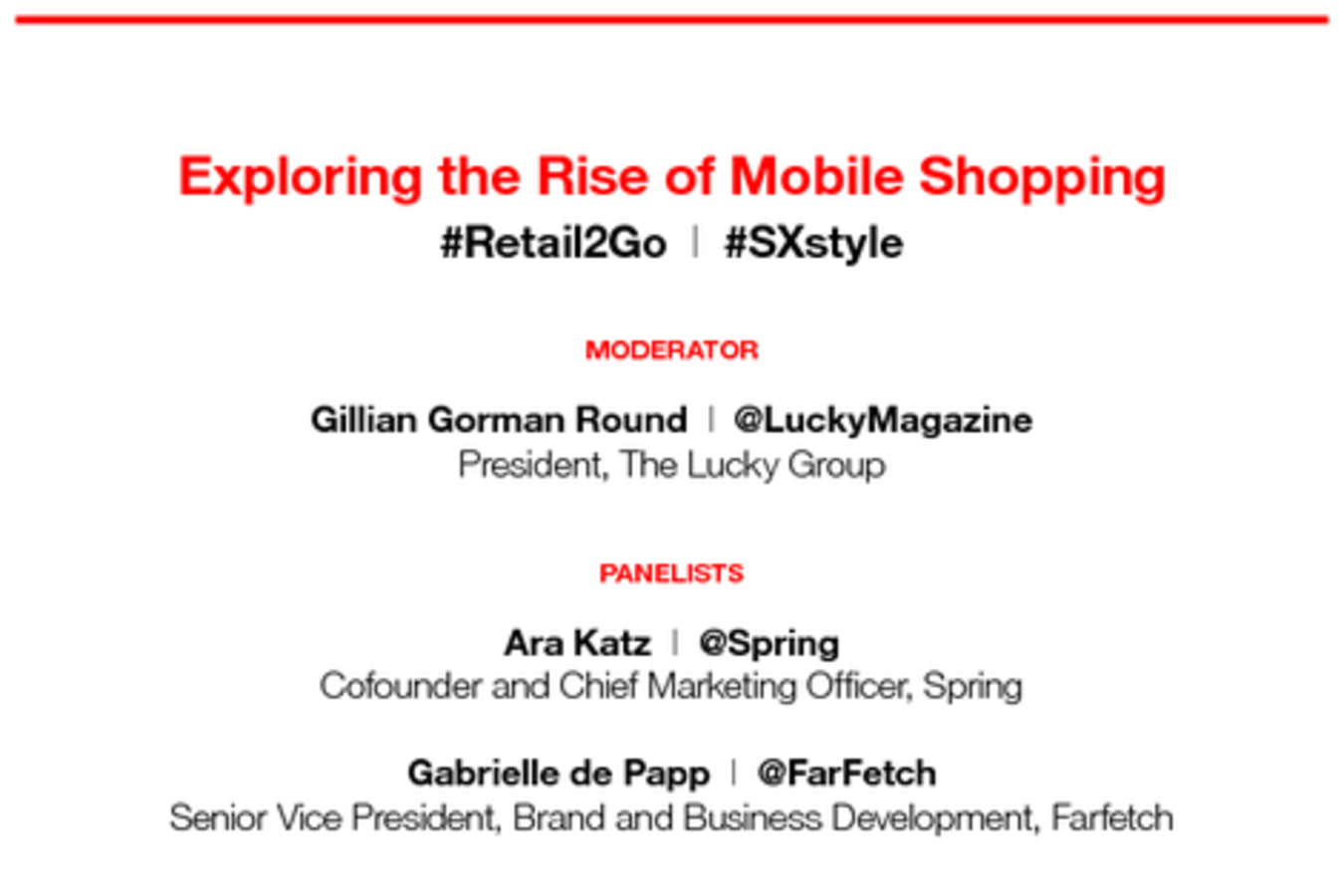 Spring. eBay Valet. Google Shopping Express. The newest wave of apps, sites and mobile shopping services offer convenience and personalization on an unprecedented scale, and are forcing traditional retailers to have 24-hour, best-in-class customer service and integrate once-premium services, like personal stylists and free returns, into the standard shopping experience. This panel will discuss the digital disruptors in retail and how brick-and-mortar stores are keeping up with with changing technologies.
Presenters
Ara Katz
CMO
Spring
Ara Katz is the Co-Founder and Chief Marketing Officer of Spring, a new mobile marketplace where customers shop directly from a global community of brands, which includes an eclectic mix of luxury ...
Show the rest
Gabrielle de Papp
SVP of Business & Brand Dev
Farfetch
Gabrielle de Papp is the Senior Vice President Brand and Business Development, North America, at Farfetch, responsible for managing the Business Development and US Marketing and Public Relations te...
Show the rest
Gillian Gorman Round
Pres
The Lucky Group
Gillian Gorman Round was named President of The Lucky Group in August 2014 where she oversees all business functions for the brand including revenue generation, marketing, brand development and str...
Show the rest