Thursday, March 19
10:30PM - 11:53PM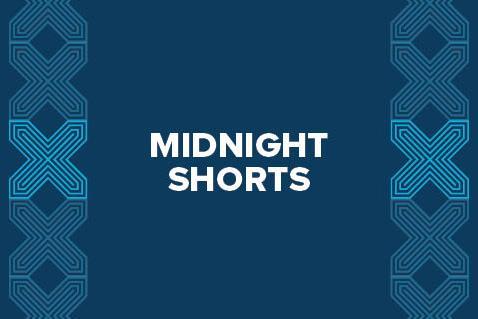 Synopsis
Director: Ara Ball
Le Pedophile tells the hard hitting story of a woman coping with a history of being sexually abused, and the violence and tenderness which helps her leave it behind.
Director: Trevor Ryan
Deep in the Northern California region known to marijuana connoisseurs as the "Emerald Triangle" lies the town of Willits. In the surrounding woods rests a rustic cabin, where a small-time drug dealer waits impatiently for his friend to arrive to complete a meth deal, urging him to get there before dark… for his own safety. As daylight fades, he grows more desperate, fearing a repeat attack from alien abductors. "AFTER SUNDOWN" serves as a proof-of-concept prequel to the Ryan Brothers' feature screenplay Welcome to Willits.
Director: Jeff Betancourt
Val and her friends play a game that allows them to communicate with the dead. The Knock Knock Game turns any doorway into a portal to the hereafter, but the girls soon learn that are rules that should never be broken.
Director: Gillian Wallace Horvat
A nice guy (Anton Yelchin) discovers a darker side of his personality when his girlfriend (Kate Lyn Sheil) reveals her hidden weakness.
Director: Brian Lonano
A husband gets more than he bargains for when he discovers a strange totem on the ground, much to his wife's chagrin.
Director: DANIELS
A red ball bounces past a cafe and a couple folks' houses and then goes to the beach.
Director: Josh Baker, Jonathan Baker, Jonathan Baker
BAG MAN is the understated story of a 12-year-old African American boy, who takes us on an introspective journey out of the city and into the remote countryside of upstate New York. With a mysterious duffle bag in hand, its contents unknown to us, we journey from the urban hustle of Harlem, into the winter-ravaged woodlands a world away. On the road, we slowly discover his real intentions, and the significance of what is hidden inside a young boy's bag.
Director: Sawako Kabuki
After breaking up with my ex-boyfriend, I was heartbroken but I had to think about the theme for my next animation film. Just then I had a dream of this ex-boyfriend. This animation film is based on that dream. In Japan, on 11th March 2011, we had great earthquakes and aftershocks followed over and over. And not only earthquakes but also how to face the nuclear power is one of the hottest issues in our country. I think that dream is the mixture of this charged atmosphere of Japan and my heartbreaking depression. So I "re-mixed" what I had in my head. By the way, he used to like enema. So in this song, the word of "ass" and its related words are fluttering.

Section: Short Film Program
Year: 2015
Runtime: 83min
Still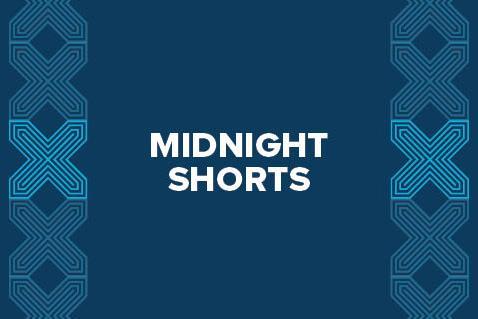 Details
Access
Film Badge, Gold Badge, Platinum Badge, Film Festival Wristband
Screening Section