19 Reinos - A Game of Thrones Immersive Experience
Sunday, March 15
12:30PM - 1:30PM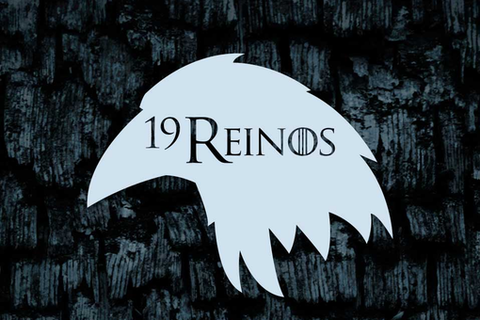 Canal+ Spain and Transmedia Storyteller LTD, in order to promote the launch of Game of Thrones fourth season, brought Westeros to life across Spain using social storytelling, gaming and live experiences. 19Reinos has been one the world's most ambitious transmedia entertainment experiences, which transformed Spain into a huge storytelling canvas. The experience included live events, a 5-episode web series, a massively multiplayer role-playing game with location-based quests and strong participation on social media. In this panel will discuss about the creative process of this transmedia project, focusing on audience participation and how CANAL+ rewarded fans.
Topics that will be covered:
- Creating a storyworld from an existing IP
- Designing by putting the fan at the center of the experience
- Crafting a seamless user journey
- Thinking of different levels of engagement
- Managing a passionate community
- Working with brand integration
Presenters
Belén Santa-Olalla
Sr Creative Consultant
Transmedia Storyteller LTD/Conducttr
Belén Santa- Olalla is Senior Creative Consultant at Transmedia Storyteller LTD , London . Along with Robert Pratten, she has done consulting work for various transmedia corporations in Los Angele...
Show the rest
Miguel Salvat
Dir
Canal+ Spain
Miguel Salvat is director of Canal+. He joined the corporation in the fall of 2005 as Premium Channesl director at Canal+. At Canal+, he has run production, promotion and programming departments. L...
Show the rest
Robert Pratten
CEO
Conducttr
Robert Pratten, CEO & Founder of Transmedia Storyteller Ltd and is the creator of Conducttr and the Active Story System, a unique design methodology for participatory transmedia storytelling.
Details
Access
Film Badge, Interactive Badge, Gold Badge, Platinum Badge
Theme
Entertainment and Immersion
Tags