Behind the Hit: Inside the Mind of a Producer
Take an inside look into the making of some of your favorite records. This group of producers will share keys to success, stories behind the scenes, lessons learned and will give insight into the advancement of recording technology, evolving from beat maker to producer, sampling and much more.
Presenters

MODERATOR
Nick Huff
Dir/Exec Producer
Hard Knock TV
As a fifteen-year veteran in the music industry, Nick Huff Barili has compiled an impressive and varied list of achievements, which provide him with a balanced perspective as well as a vast rolodex of resources to call upon.
In 2001 Nick moved to Southern California and began a 4-year run as the music director at 104.7FM KOXY (Occidental College), where he was one of the first to play artists such at Kanye West, Norah Jones, M.I.A and the White Stripes, to name a few. Nick established himself as a critic with an ear for talent and a passion for the music, which ultimately led to gigs at Sony Music and A.D.D Marketing. In the three years he spent at SONY Music, he was recognized for his achievements in the promotion of numerous acts including NAS, Beyonce and John Legend.
Recognizing the need for credible in-depth coverage of Hip Hop culture and the emergence of new media, Nick launched Hard Knock TV in 2006. At the time, Nick also produced and hosted segments for MySpace TV. Nick was at MySpace at the height of its popularity directing video segments for such artists as Lady Gaga, Diddy, Pitbull and Lil Wayne to name a few for clients like Honda, Mc Donald's, Adidas and Coca Cola. In 2010 Nick decided to focus all of his attention on growing his own vision with Hard Knock TV.
Hard Knock TV lives up to the motto "Curators of Fresh" because of their unparalleled track record for being the first to discover emerging trends and talent on the rise to superstardom. Hard Knock TV's Youtube channel has 65 Million Views and 120 Thousand subscribers.
Nick has had the honor to speak on and moderate industry panels at SXSW, CMJ, USC and Urban Network. He also interviewed 50 Cent for SXSW's Artist Interview Keynote series in 2013. Nick serves as the RAP blogger for The GRAMMYs and often is featured as an industry insider on Revolt TV.

Drumma Boy
CEO/Owner
Drum Squad
Talent can be defined in a myriad of ways. It can be an innate gift or a learned proficiency but occasionally, it's a potent mixture of both. Such is the case with creative visionary, Memphis-bred producer Christopher Gholson a.k.a. Drumma Boy. The 30-year-old multi-platinum musical prodigy --who credits music influencers Quincy Jones, Raphael Saadiq, and revered Motown house band The Funk Brothers as his inspirations -- has skillfully created a unique alchemy of hard-hitting 808 bass and classical chord progressions that has made him one of the industry's most sought after producers. He composes thick and textured sounds that take some producers years to perfect. It takes a special kind of artist to rock with his sound, which explains his impressive roster of Hip-Hop acts that include Jeezy, T.I., Kanye West, Lil' Wayne, 2Chainz, T-Pain, Waka Flocka Flame, Wiz Khalifa, Drake, Gucci Mane, Ludacris, and Rick Ross. Drumma Boy's peerless approach to music production is undeniably fresh and innovative, while his remarkable technique defies boundaries, taking the art form into new realms of creativity.
With musical influences that range from German composers Ludwig van Beethoven and Johann Sebastian Bach to Jazz icons Dizzy Gillespie and Miles Davis, Drumma Boy's sonic creations have earned him the "Producer of the Year" award for three consecutive years at the 2009, 2010 and 2011 Southern Entertainment Awards. He also received a nomination for "Producer of the Year" at the 2008 Ozone Awards and the 2010 BET Hip-Hop Awards. His contributions to both T.I.'s landmark "Paper Trail" album and the Young Jeezy/Kanye West single "Put On," earned him two nominations at the 2009 Grammy Awards: Best Rap Album and Best Performance by a Rap Duo. "Put On" reached #12 on the Billboard Hot 100 and #1 on the Billboard Hot Rap Tracks and Mainstream R&B/Hip Hop charts. The following year, Drumma Boy was hailed #2 Producer of the Year in Billboard Magazine while the New York Times named him one of the four hottest producers "driving the city" in Atlanta, describing his sound as "a busy bee swarm of synths overlaid with brash bass injections that's equal parts Memphis and Atlanta."
His production on the platinum-selling Waka Flocka Flame hit single "No Hands," featuring Roscoe Dash and Wale, earned him the accolade Best Club Banger at the 2011 BET Hip Hop Awards, a nod for Best Collaboration at the 2011 BET Awards, and picked up the ASCAP award in the category of Most Performed Songs. Utilizing an unparalleled work ethic quipped with passion and conviction, Drumma Boy's prolific output and incomparable success effectively distinguish him from the bulk of his peers in the industry. Soaked in vintage soul, P-Funk, and crunk, his unique style embodies sophisticated arrangements that fuse the confidence of Hip-Hop with the smoothness of R&B.
Born and bred in Memphis, Tennessee, Drumma Boy's destiny was solidified as a young child. The byproduct of a mother who was an opera singer and a father who was a professional clarinetist and music professor at the University of Memphis, the first African-American man to hold the 1st chair position in the Memphis Symphony Orchestra, Drumma Boy's extended family also included a grandmother who was a piano teacher and an aunt who played the violin and taught music at NYU. "I had a recorder in my hand at age three," recalls Drumma Boy, "and by five, I had stepped up to the clarinet. As a student in middle and high school, the budding artist participated in the band, although as he got older he wanted to play more urban music and less classical. "My dad taught me everything I know about traditional music but it was my mom that introduced me to Curtis Mayfield and 70's oldies, so my style now is a reflection of all of that, classical, soul and street music." 
Drumma Boy attended the University of Memphis as a Music Business Major, mainly to satisfy his father's belief that a college degree was the golden ticket to a solid and stable career. However, Drumma Boy had other plans. In between attending classes, the 18-year-old would shop his homemade beats to prominent Memphis rappers such as Gangsta Boo and Tela, and travel to Texas to work on projects for Scarface and Bun B of UGK, all unbeknownst to his dad at the time. By his junior year, Drumma Boy had solidified a name for himself and was quickly becoming the most sought-after beat banger in Tennessee. Following in the footsteps of Memphis native and super-producer Jazze Pha, the rising star relocated to Atlanta in 2004. Within two years of leaving his native city, Drumma Boy had fostered relationships with top-notch artists such as Outkast, Trick Daddy, Slim Thug, Cash Money, Pastor Troy, and Killer Mike. He'd also successfully established rapports with equally gifted writers, instrumentalists and producers such as Bryan Michael-Cox and Johnta Austin. In 2003, Drumma Boy founded Drum Squad, an umbrella company that encompasses Drum Squad Productions, which represents producers and songwriters, as well as Drum Squad Records.
In 2007, the talented musician produced the hit single "Shawty" for Atlanta rapper Plies, launching him into the national spotlight as one of the hottest producers on the rise. Drumma Boy went on to produce hit records for R&B superstar Usher ("Stranger"), Chris Brown ("Sweet Love"), Goapele ("Right Here") and Damien & Stephen Marley ("On de Grind"). With the release of his own mixtape "Welcome II My City, Vol.1" in 2009 and the successful follow up "Welcome II My City, Vol. 2," Drumma Boy made it clear he was a musical force to be reckoned with in the industry.
Recently, Drumma Boy stepped into the film scene when he was tapped to produce movie scores for "Chapters" and "Blood First," and took on the role of music supervisor for the movie "Holla II." He placed records in the latter two films, and also debuted his acting skills as celebrity DJ "Brian Hennessey" in the film "She's With Me," currently available at Redboxes nationwide. In 2013, the successful businessman added fashion designer to his repertoire with the launch of his urban men and women's clothing line "Fresh Phamily," featured at this year's BET Hip-Hop Awards and in the Wall Street Journal. Showing no signs of slowing down, Drumma Boy recently opened "G Factory" -- a 20,000 sq.ft. creative studio in his hometown Memphis, for film and TV show production that will eventually encompass a wood shop, car detail crew and more – a space strictly for creative professionals, artists and painters to hone their talents. He's also made moves in the wine industry by partnering with luxury sparkling wine brand Moreno BHLV as their new brand ambassador. Dubbed "The California Champagne," the brand now features custom Drumma Boy bottles named "Suit" and "Hat."
On the music front, the producer extraordinaire is riding a wave of success from his new mixtape "Clash of the Titans" with DJ Paul, released to rave reviews with features from the likes of 8Ball, Jelly Roll, Young Dolph, Trae Tha Truth, Gangsta Boo and Gorilla Zoe. Drumma Boy continues to produce hits for the best in the business with "Best At It" on R. Kelly's new album dropping in November, "Freaky Shyt" on Chris Brown's "X" album due out in December, as well as currently in the working with Angie Stone, Wiz Khalifa and August Alsina. He's also in the studio putting in work on his much-anticipated "Welcome II My City 3" mixtape, expected to drop at the top of the new year. To top it off, Drumma Boy will attend this year's Black Music Awards in December as an official nominee in "Atlanta's Top Music Producer" category.
Never one to leave his hometown behind, Drumma Boy also lends his musical talents to NBA team Memphis Grizzlies' talent department, producing their live halftime shows. The star also finds time give back to his local community and will be the featured guest at The Heart of God Foundation's "City of Atlanta Neighborhood Revitalization Ball" in November – an organization dedicated to raising funds to provide for the city's homeless.
From Billboard magazine to WorldStarHipHop.com, various media outlets have leveled praise at Drumma Boy and his signature style, but he is quick to credit all his success to a winning formula that relies on more than just talent alone. "I have practiced my craft faithfully for 11 years – a routine that has lead me to opportunities that have fulfilled many of my dreams. I firmly believe that any dream can be accomplished with proper follow through."
Salaam Remi
EVP of A&R & Production
Sony Music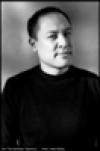 Dan Nakamura
Dan The Automator