Music Agency of Record
Recently, brands began appointing music agencies to their rosters to work alongside the other marketing and ad agencies already in the mix. What does a music agency do and why do major brands demand their services? What role does music strategy play in the world of branding and advertising? Hear about the growth of the specialist music agency, the new and varying business models in operation and gain insight to a future when music is planned, bought, created and activated by specialist music agencies.
Presenters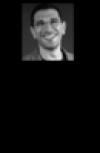 Daniel Jackson
CEO
Cord Worldwide Ltd
For 15 years Daniel M Jackson has been pioneering the methods and approaches of sonic branding. His first book 'An Introduction to Sonic Branding' is the leading text on the subject and his second book 'Hit Brands' is due for publication Fall 2013 by MacMillan.
As well as leading Cord Worldwide he is Consultant Head of Music Planning for JWT Europe.

Eric Sheinkop
CEO
Music Dealers
After spending years supporting Fortune 100 companies in finding the perfect music for ad campaigns, at age 25, Sheinkop co-created Music Dealers - a global music technology solution that bridges the gap between bands and brands, enabling brands to create meaningful and authentic touch points with their target audiences and opening up a new route for emerging artists to gain the exposure, funding and distribution necessary to take their careers to the next level.
In 2011, under Sheinkop's leadership, Music Dealers cemented a groundbreaking partnership with Coca-Cola, securing Music Dealers' position as the organization's global music partner and earning Coca-Cola a minority stake in the company. That same year, Sheinkop was recognized in Billboard's "30 Under 30" rising young executives who are driving the music industry forward.
Recently, Sheinkop developed Social Empowerment - an industry-leading marketing approach that advises brands on leveraging music most effectively.

Nils Leonard
Exec Creative Dir
Grey London