GODZILLA: THE JAPANESE ORIGINAL
Synopsis
The 1954 classic Godzilla is one of the most influential monster films of all time. For its 60th anniversary in 2014, Rialto Pictures will re-release the restored Japanese original as envisioned by writer/director Ishiro Honda & SFX legend Eiji Tsuburaya incl. 40 mins cut from the US release version. Whether you're a die-hard fan or have yet to witness the original, uncut masterpiece, this is the perfect time to see how the epic saga began. After join a Q&A w Gareth Edwards (2010's Monsters) director of the new Godzilla from Warner Bros & Legendary Pictures out May 16, 2014. Godzilla® Gojira and the character design are trademarks of Toho Co., Ltd. © 1954 Toho Co., Ltd. All Rights Reserved.
Credits
Director: Ishiro Honda
Producer: Tomoyuki Tanaka,
Screenwriter: Takeo Murata, Ishiro Honda
Cinematographer: Masao Tamai
Editor: Yasunobu Taira
Music: Akira Ifukube
Additional Credits: Special Effects Director: Eiji Tsuburaya
Principal Cast: Takashi Shimura, Akira Takarada, Momoko Kochi
Director Bio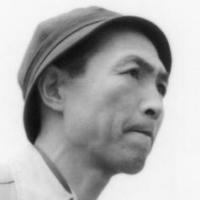 Influential Japanese film director often credited as being the father of Godzilla. Joined Toho Studios where he became acquainted with SFX wizard Eiji Tsuburaya. The two worked on a handful of films before collaborating on the groundbreaking monster epic Godzilla (1954). Honda also helmed Rodan, Mothra, Matango among others.
Contact
Distributor: Rialto Pictures
Public Film Contact
Eric Di Bernardo
Rialto Pictures
eric@rialtopictures.com
212-472-1911
Still