Kehinde Wiley: An Economy of Grace
Synopsis
Known for his vibrant reinterpretations of classical portraits featuring African-American men, New York-based painter Kehinde Wiley has turned the practice of portraiture on its head and in the process has taken the art world by storm.
"Kehinde Wiley: An Economy of Grace" follows the artist as he steps out of his comfort zone to create a series of paintings of women for the first time. Kehinde casts his models on the streets of New York and then enlists Riccardo Tisci of Givenchy to create couture gowns for each woman. The film traces the artist's process from concept to canvas as he reveals to us another side of black femininity.
Credits
Director: Jeff Dupre
Executive Producer: Lamar Johnson, Maro Chermayeff
Producer: Jeff Dupre, Jessica Chermayeff, Ana Veselic
Cinematographer: William Pena, Robert Hanna
Editor: Ana Veselic
Music: Nathan Halpern and Chris Ruggiero
Additional Credits: Associate Editor: Kristian Gonzalez, Associate Editor: Lewis Rapkin, Associate Editor: Matt Rigby
Principal Cast: Kehinde Wiley, Riccardo Tisci, Sean Kelly, Treisha Lowe, Ena Johnson, Cali Asante, Dacia Carter, Shantavia Beale, Chanel Stevens, Isolde Brielmaier
Director Bio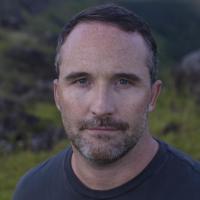 Dupre is Producer & Co-director of the Peabody and Emmy-winning doc MARINA ABRAMOVIC: THE ARTIST IS PRESENT (HBO), Exec Producer of HALF THE SKY (PBS), Director of CIRCUS (PBS) Producer of Emmy winning series CARRIER (PBS) producer of the Emmy Award winning series BROADWAY: THE AMERICAN MUSICAL.
Contact
Distributor: Jeff Dupre
Public Film Contact
Jeff Dupre
Show of Force
jeff@showofforce.com
(212) 247-3057
Still