The Grand Budapest Hotel - Extended Q&A with Wes Anderson
Synopsis
"The Grand Budapest Hotel" recounts the adventures of Gustave H, a legendary concierge at a famous European hotel between the wars; and Zero Moustafa, the lobby boy who becomes his most trusted friend. The story involves the theft and recovery of a priceless Renaissance painting; a raging battle for an enormous family fortune; a desperate chase on motorcycles, trains, sleds, and skis; and the sweetest confection of a love affair -- all against the back-drop of a suddenly and dramatically changing Continent.
*Director Wes Anderson will be present for an extended Q&A following the screening.
Credits
Director: Wes Anderson
Executive Producer: Molly Cooper, Charlie Woebcken, Christopher Fisser, Henning Molfenter
Producer: West Anderson, Scott Rudin, Steven Rales, Jeremy Dawson
Screenwriter: Wes Anderson
Cinematographer: Robert Yeoman
Editor: Barney Pilling
Production Designer: Adam Stockhausen
Music: Alexandre Desplat
Principal Cast: Ralph Fiennes, Tony Revolori, F. Murray Abraham, Mathieu Amalric, Adrien Brody, Willem Dafoe, Jeff Goldblum, Jude Law, Bill Murray, Edward Norton, Saoirse Ronan, Jason Schwartzman, Tilda Swinton, Tom Wilkinson, Owen Wilson
Director Bio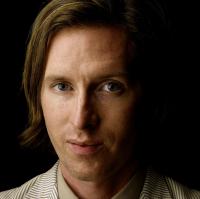 Wes Anderson was born in Houston, Texas. His films include Bottle Rocket, Rushmore, The Royal Tenenbaums, The Life Aquatic with Steve Zissou, The Darjeeling Limited, the short film Hotel Chevalier, the animated feature Fantastic Mr. Fox, and, most recently, Moonrise Kingdom. His new film, The Grand Budapest Hotel, is will be released in March 2014.
Contact
Distributor: Fox Searchlight Pictures
Still