Ukraine Is Not A Brothel
Synopsis
Ukraine's topless feminist sensation FEMEN have stirred up a press frenzy across Europe. Outraged by the world's image of Ukrainian women as either brides for sale or commodities of sex tourism, Femen bare their breasts in protest. "Ukraine Is Not A Brothel" offers an intimate glimpse inside the world's most provocative feminist organisation. A movement that began in the snow-filled streets of a corrupt, post-Soviet Ukraine, Femen's naked war against patriarchy is gaining momentum internationally. However before they can take the world by storm, these bold and beautiful women must first confront the contradictory forces powering their own 'titillating' feminist organisation.
Credits
Director: Kitty Green
Producer: Kitty Green, Michael Latham, Jonathan auf der Heide
Cinematographer: Michael Latham
Editor: Kitty Green
Sound Designer: Jed Palmer
Music: Jed Palmer, Zoe Barry
Principal Cast: FEMEN
Director Bio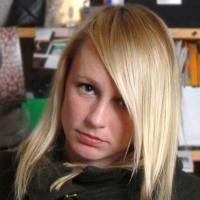 Kitty Green's short films have screened at film festivals internationally. After graduating film school, Kitty worked for ABC in Australia producing content for national broadcast. Kitty spent the last year in her mother's native Ukraine filming with the topless protest movement FEMEN. Her abduction by the KGB made headlines internationally.
Contact
Distributor: Cinephil
Sales Agent: Cinephil
Public Film Contact
Kitty Green
info@ukraineisnotabrothel.com
Still