Open Windows
Synopsis
Nick's a lucky guy. Tonight, he'll be having dinner with Jill Goddard, the hottest actress on earth.
She's promoting her latest movie and he's won the main prize in an online contest. Then he gets a call. Some guy named Chord explains that dinner has been cancelled. And it's Jill's fault: she's a high-maintenance diva, and everybody hates her guts. Chord says he can make up for it. He offers Nick the tools to spy on Jill from his computer for the rest of the night, in a way that no fan could dare dream of. The terrible truth begins to reveal itself. It looks like Chord has set up the whole situation, with Nick playing a part in a much bigger plan...
The 21st Century "Rear Window."
Credits
Director: Nacho Vigalondo
Executive Producer: Ricardo Garcia Arrojo, Nahikari Ipiña
Producer: Enrique Lopez Lavigne, Belen Atienza, Mercedes Gamero
Screenwriter: Nacho Vigalondo
Cinematographer: Jon D. Dominguez
Editor: Bernat Vilaplana, Sergio Rozas
Production Designer: Soledad Seseña / Javier Alvariño
Sound Designer: James Muñoz
Music: Jorge Magaz
Additional Credits: VFX Supervisor: David Heras
Principal Cast: Elijah Wood, Sasha Grey, Neil Maskell, Adam Quintero, Ivan Gonzalez, Jaime Olias, Rachel Arieff, Jake Klamburg
Director Bio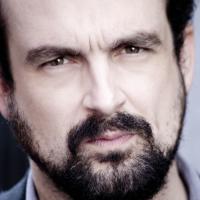 2013 - Open Windows
2011 - Extraterrestrial
US distributor – Focus Features
2008 - Timecrimes
US distributor – Magnolia Pictures
• Fantastic Fest (TX) 2008
Best Feature Film
• Sundance Film Festival 2008
• A remake is planned with Dreamworks.
2003 - 7:35 in the morning – short film
• More than 70 awards at national and international festivals.
Still