Beyond Clueless
Synopsis
Narrated by cult teen star Fairuza Balk, "Beyond Clueless" is a dizzying journey into the mind, body and soul of the teen movie, as seen through the eyes of over 200 modern coming-of-age classics.
Part adolescent fever dream, part roving visual essay, the film puts Hollywood's high school under the microscope on a quest to lay bare the genre's beating heart. Is The Craft the ultimate teenage survival guide? Can the little-seen Devon Sawa vehicle Idle Hands shine a light on the horrors of pubescence? And what's really going on beneath the skin of EuroTrip?
All will be revealed as "Beyond Clueless" leads viewers through Hollywood's treacherous teen years and out the other side.
Credits
Director: Charlie Lyne
Producer: Charlie Lyne, Anthony Ing, Billy Boyd Cape
Screenwriter: Charlie Lyne
Editor: Charlie Lyne
Music: Summer Camp
Additional Credits: Co-producer: Catherine Bray, Title designer: Hattie Stewart
Principal Cast: Fairuza Balk
Director Bio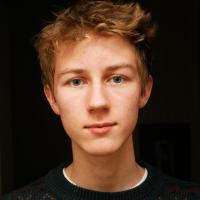 Charlie Lyne is the editor of cult British movie blog Ultra Culture, and a columnist for The Guardian. At 20, he became the youngest person voted into the London Film Critics' Circle in its 100-year history, while his short film Death/Hitchcock was commended by Roger Ebert. Beyond Clueless is his first feature.
Contact
Sales Agent: Film Sales Company
Public Film Contact
Jason Ishikawa
The Film Sales Company
jason.ishikawa@filmsalescorp.com
212-481-5020
Still