For No Good Reason
Synopsis
Johnny Depp pays a call on his friend and hero Ralph Steadman and we take off on a high-spirited, raging and kaleidoscopic journey discovering the life and works of one of the most distinctive radical artists of the last 50 years.
Credits
Director: Charlie Paul
Producer: Lucy Paul,
Cinematographer: Charlie Paul
Editor: Joby Gee
Music: Sacha Skarbek
Additional Credits: Animator: Kevin Richards, Producers Assistant: Tara Riley
Principal Cast: Ralph Steadman, Johnny Depp
Director Bio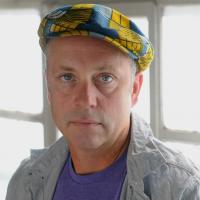 Charlie Paul has been directing commercials and music videos in London for 20 years. He began in animation with an acclaimed short film 'Faroe Islands' featuring Anthony Hopkins for the voice over.
During his career, Charlie's work has been internationally recognized with over thirty Advertising awards.
Contact
Distributor: Sony Pictures Classics
Still