Wetlands
Synopsis
She experiments with vegetables while masturbating and thinks body hygiene is greatly overrated. She shocks those around her by speaking her mind in a most unladylike manner on topics that many people wouldn't dare to think of: meet Helen Memel!
Helen is a handful for her divorced parents, yet she longs to see her family reunited. She only feels truly at home with her friend and soul mate Corinna, as they break one social taboo after another.
One day Helen has an intimate shaving accident and ends up in hospital. She makes waves throughout the hospital with her fierce wit and candid manner. Helen sees a chance to reconcile her parents at her sickbed and finds an ally in her male nurse.
Credits
Director: David F. Wnendt
Producer: Peter Rommel, Rommel Film, ZDF
Screenwriter: Claus Falkenberg, David F. Wnendt
Cinematographer: Jakub Bejnarowicz
Editor: Andreas Wodraschke
Production Designer: Jenny Roesler
Sound Designer: Paul Rischer
Music: Enis Rotthoff
Additional Credits: Novel By: Charlotte Roche
Principal Cast: Carla Juri, Christoph Letkowski, Meret Becker, Marlen Kruse, Peri Baumeister, Edgar Selge, Harry Baer
Director Bio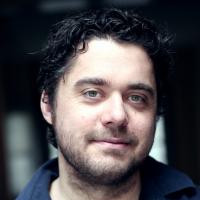 Born in 1977 in Gelsenkirchen, Wnendt grew up the son of a well-traveled diplomat. He attended the renowned film program "Konrad Wolf" in Potsdam-Babelberg before directing his first full length feature, COMBAT GIRLS. COMBAT GIRLS went on to win three German Film after its cinema release in 2012. Wetlands is his second feature length film.
Contact
Distributor: Strand Releasing
Still