The Winding Stream
Synopsis
"The Winding Stream" tells the story of the American roots music dynasty, the Carters and the Cashes. The Carters didn't just play the music of their hill country upbringing. They helped invent it and influenced generations of musicians along the way, including one young man who, at first blush, seemed more renegade than reverent adherent. He would be the one to lift up the Carter legacy. - Johnny Cash. The film story of how the family rallied to help him beat back the demon of substance abuse and how he promoted the Carters name and music is one of tremendous reciprocity and love.
Credits
Director: Beth Harrington
Executive Producer: David Vernier, Christine Vernier
Producer: Beth Harrington, Nancy Harrington, Amy Harrington
Screenwriter: Beth Harrington
Cinematographer: Tom Shrider
Editor: Greg Snider
Sound Designer: Michael Gandsey
Music: Caleb Klauder
Additional Credits: Co-Producer: Tara Johnson-Medinger, Co-Producer: Kelley Roy
Principal Cast: Johnny Cash, Rosanne Cash, Carlene Carter, John Carter Cash, Joe Ely, Jim Lauderdale, George Jones, The Carolina Chocolate Drops, Kris Kristofferson, Sheryl Crow
Director Bio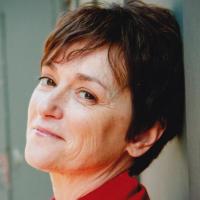 Beth Harrington explores American history, music and culture in her films. Her production Welcome to the Club – The Women of Rockabilly, about the pioneering women of rock and roll, was honored with a 2003 Grammy nomination. A musician, she is most noted for her years as a member of Jonathan Richman & The Modern Lovers.
Contact
Public Film Contact
Beth Harrington
Beth Harrington Productions
betuccia@aol.com
503-260-7020
Still