The Special Need
Synopsis
29 year old Enea is looking for love - phsyical love that is. But as the autist he is, living in Italy, this is anything but easy. So him and his two best friends Carlo and Alex set out on a journey through Europe and eventually find a lot more than they were looking for...
Credits
Director: Carlo Zoratti
Producer: Henning Kamm, Erica Barbiani, Fabian Gasmia
Screenwriter: Carlo Zoratti, Cosimo Bizzarri
Cinematographer: Julian Elizalde
Editor: David Hartmann
Sound Designer: Tina Laschke
Music: Dario Moroldo
Additional Credits: Commissiong Editor: Lucas Schmidt, Das Kleine Fernsehspiel
Principal Cast: Enea Gabino, Carlo Zoratti, Alex Nazzi
Director Bio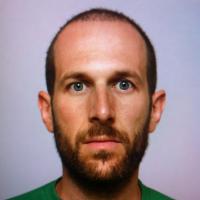 Born in Udine in 1982, Carlo Zoratti graduated in Interaction Design at the Turin University. He has directed several video clips, funded the web-TV Pronti Al Peggio and was artistic director for the 2013 tour by Italian singer-songwriter Jovanotti. Now he lives in Berlin.
Contact
Distributor: Chloé Jourdan, Widehouse
Sales Agent: Chloé Jourdan, Widehouse
Public Film Contact
Henning Kamm
DETAiLFILM
info@detailfilm.de
+494060940944
Still