The Possibilities Are Endless
Synopsis
The celebrated lyricist, Edwyn Collins could only say two phrases after waking up: 'Grace Maxwell' and 'The Possibilities Are Endless'.
This is the incredible story of Collins, a songwriter who had the contents of his mind effectively deleted after experiencing a stroke.
Placed inside Edwyn's mind, we embark on a remarkable journey from the brink of death back to language, music, life and love. With the help of his wife Grace, Edwyn submerges himself in a landscape of memories, as he tries to unlock the story of his past. More than a story of determination against all odds; it is an intimate and life-affirming tale of rediscovery.
Credits
Director: Edward Lovelace, James Hall
Executive Producer: Beadie Finzi, Maxyne Franklin, Sam Sniderman, Lucy Cohen
Producer: Thomas Benski, Lucas Ochoa, Julia Nottingham
Cinematographer: Richard Stewart
Editor: David Charap
Sound Designer: Christopher Barnett
Music: Edwyn Collins
Additional Credits: Line Producer: Kurban Kassam
Principal Cast: Edwyn Collins, Grace Maxwell, William Collins, Yasmin Paige
Director Bio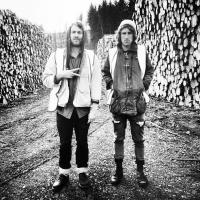 British director duo Ed Lovelace & James Hall's acclaimed debut feature 'Werewolves Across America' (CPH: Dox 2010) explored life on the fringes of society in modern America. Their next film project 'Part of Me' documented the unseen side of popstar Katy Perry, which became a record-breaking box office hit.
Contact
Public Film Contact
Julia Nottingham
Pulse Films
julia.nottingham@pulsefilms.co.uk
+44 2074265700
Still