The Great Invisible
Synopsis
On April 20, 2010, the Deepwater Horizon oil rig exploded in the Gulf of Mexico. It killed 11 workers and caused the worst oil spill in American history.
The explosion still haunts the lives of those most intimately affected, though the story has long ago faded from the front page. At once a fascinating corporate thriller, a heartbreaking human drama and a peek inside the walls of the secretive oil industry, "The Great Invisible" is the first documentary feature to go beyond the media coverage to examine the crisis in depth through the eyes of oil executives, survivors and Gulf Coast residents who experienced it first-hand and then were left to pick up the pieces while the world moved on.
SXSW Eco Recommendation
Credits
Director: Margaret Brown
Executive Producer: Jeff Skoll, Diane Weyermann, John Battsek, Sally Jo Fifer
Producer: Jason Orans, Julie Goldman, Margaret Brown
Cinematographer: Jeffrey Peixoto, Jody Lee Lipes, Adam Stone
Editor: Robin Schwartz, Tyler Hubby
Music: David Wingo
Director Bio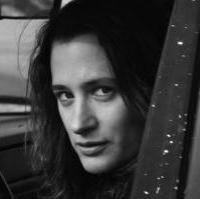 Margaret Brown's Peabody Award-winning documentary feature, THE ORDER OF MYTHS, received the Truer Than Fiction Award at the 2009 Independent Spirit Awards and was nominated for Best Documentary. Her first feature BE HERE TO LOVE ME: TOWNES VAN ZANDT was released theatrically worldwide. Brown is a recipient of the 2012 U.S. Artists fellowship.
Contact
Sales Agent: Josh Braun
Public Film Contact
Lauren Isaacson
Participant Media
lauren@participantmedia.com
310-623-4914
Still