The 78 Project Movie
Synopsis
The 78 Project Movie is a road trip across America to make one-of-a-kind 78rpm records with musicians in their hometowns using a 1930s Presto direct-to-disc recorder. With one microphone. One blank disc. In one 3-minute take. Along the way, a kaleidoscope of technologists, historians and craftsmen from every facet of field recording - Grammy-winning producers, 78 collectors, curators from the Library of Congress and Smithsonian - provide insights and history. In Tennessee, Mississippi, California, Louisiana, the folk singers, punk rockers, Gospel and Cajun singers in the film share their lives through intimate performances, and find in that adventure a new connection to our cultural legacy.
Credits
Director: Alex Steyermark
Producer: Alex Steyermark, Lavinia Jones Wright
Cinematographer: Alex Steyermark
Editor: Alex Steyermark
Additional Credits: Presto Recordist: Lavinia Jones Wright
Director Bio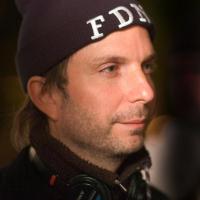 Alex Steyermark's feature films, "Prey for Rock and Roll," "One Last Thing..." and "Losers Take All" have been acclaimed at festivals from Sundance to Toronto to Tribeca. Prior to directing, he distinguished himself as a film music supervisor and music producer working with Spike Lee, Ang Lee, Jonathan Demme and Robert Rodriguez, among many others.
Contact
Public Film Contact
Alex Steyermark & Lavinia Jones Wright
The 78 Project
contact@the78project.com
Still