Take Me to the River
Synopsis
"Take Me to the River" is a feature film celebrating the inter-generational and inter-racial musical influence of Memphis in the face of pervasive discrimination and segregation. The film brings multiple generations of award-winning Memphis and Mississippi Delta musicians together, following them through the creative process of recording a historic new album, to re-imagine the utopia of racial, gender and generational collaboration of Memphis in its heyday. Featuring Terrence Howard, William Bell, Snoop Dog, Mavis Staples, Otis Clay, Lil P-Nut, Charlie Musselwhite, Bobby "Blue" Bland, Yo Gotti, Bobby Rush, Frayser Boy, The North Mississippi All-Stars and many more.
Credits
Director: Martin Shore
Executive Producer: Jerry Harrison, Lawrence "Boo" Mitchell
Producer: Martin Shore, Cody Dickinson, Dan Sameha, Brett Leonard
Principal Cast: Terrence Howard, Mavis Staples, William Bell, Snoop Dog, Otis Clay, Lil P-Nut, Bobby "Blue" Bland, Booker T. Jones, Yo Gotti, Frayser Boy
Director Bio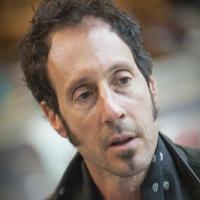 Martin Shore began his entertainment career as a professional musician, touring with the likes of Bo Diddley, Clarence Clemons, and many others. As a Grammy nominated music and film producer, Mr. Shore has produced major motion pictures and music for television series and feature films. "Take Me to the River" is his directorial debut.
Contact
Sales Agent: Peter Trinh, ICM Partners
Public Film Contact
Take Me to the River
EGBA, LLC
totheriver2014@gmail.com
Still