Soul Boys of the Western World
Synopsis
"Soul Boys of the Western World" is a voyage through the 80s in the company of Spandau Ballet, one of the decade's most iconic bands. This archive-only documentary film tells the story of a group of working-class London lads who created a global music Empire, but at a price none of them imagined.
Including the band's own home movies and showcasing newly discovered material, this film takes us into the heart of the era, and the cultural, political and personal landscape that formed the backdrop to the band's story.
It is a film that speaks not only to fans of the band or those who harbour nostalgia for the 1980s, but to anyone who has ever experienced friendship and loss.
Credits
Director: George Hencken
Producer: Steve Dagger, Scott Millaney
Editor: Chris Duveen
Additional Credits: Archive Producer: Kate Griffiths
Principal Cast: Tony Hadley, Martin Kemp, Steve Norman, Gary Kemp, John Keeble
Director Bio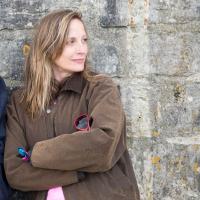 George Hencken has produced numerous feature documentaries, notably the Grierson Award-winning '¿Requiem For Detroit?'. Soul Boys of the Western World is her directorial debut.
Contact
Sales Agent: International sales: Contact: Natalie Brenner, Metro International Entertainment Natalie.brenner@metro-films.com Cell +44 7799 130469 North American Sales: Contact: Josh Braun Josh Braun josh@submarine.com cell: 917-687-3111
Public Film Contact
Steve Dagger
Wellingmax
contact@daggerents.com
+442077921040
Still