Road To Austin
Synopsis
"Road To Austin" chronicles how Austin, Texas became the Live Music Capital of the World, dating from 1835 to present. The film highlights 1800s Austin, the psychedelic movement, Armadillo World Headquarters, and numerous iconic musical inflection points that shaped the American musical culture of today. Vintage photos, posters, and footage are presented to a soundtrack that truly inspires! The film story line weaves towards an all-star live performance featuring Kris Kristofferson, Bonnie Raitt, Delbert McClinton, Eric Johnson, Ian McLagan, Joe Ely, and 40 other Artists led by Musical Director, Stephen Bruton. Kris Kristofferson dedicates this film to Stephen Bruton www.artistwp.org.
Credits
Director: Gary Fortin
Executive Producer: Rob Donnelly, Gary Fortin
Producer: Gary Fortin, Ken Kushnick, Alison White
Screenwriter: Gary Fortin, Marshall Wriggin
Cinematographer: Vance Holmes
Editor: Molly McDermott
Production Designer: Adam Wooley
Sound Designer: Tom Davis
Music: Stephen Bruton
Additional Credits: Animation: Ryan Masten, Motion Graphics: Michael Martin, PA: Max Fortin, Lighting: BJ Lewallen, Grip: Henry Gonsalez
Principal Cast: Kris Kristofferson, John Paul DeJoria, Bonnie Raitt, Delbert McClinton, Stephen Bruton, Eric Johnson, Ian McLagan, Joe Ely, Ruthie Foster, Turk Pipkin
Director Bio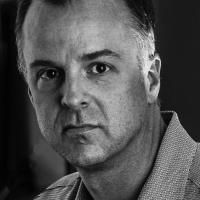 Gary Fortin is a 30-year veteran in the world of visual arts. He is a writer, director, producer, executive producer, and cameraman all with equal veteran prowess. He has his hands in every creative and business aspect of his productions and is a principal of The FORMAX Group. Gary lives in Austin, Texas with his son Max.
Contact
Public Film Contact
Gary Fortin
FORMAX Group, LLC.
g.formaxgroup@me.com
512-203-9234
Still