Patrick's Day
Synopsis
Patrick is a warm, open, twenty-six year old virgin schizophrenic. Pills and his mother's protection mean he is no threat to himself or anyone else. Until he falls in love. The object of his desire is Karen, a suicidal flight attendant who has no idea the intimacy she shares with Patrick might reintroduce her to living. Patrick's obsessive mother, Maura, doesn't realize her own misguided love may be more dangerous than hate. To pull Karen and Patrick apart, she enlists the help of dysfunctional detective, who will help her, but for a price. A provocative and heart-breaking love story about the right to intimacy, Patrick's Day proves, when it comes to love, we're all a little crazy.
Credits
Director: Terry McMahon
Executive Producer: John Wolstenholme, Doug Abbott
Producer: Tim Palmer,
Screenwriter: Terry McMahon
Cinematographer: Michael Lavelle
Editor: Emer Reynolds
Production Designer: Emma Lowney
Sound Designer: Nikki Moss
Music: Ray Harman
Additional Credits: Co-Producer: Rachel Lysaght, Costume Designer: Gaby Rooney, Hair and Make-Up Artist: Gill Brennan, Sound Recordist: Hugh Fox, Casting Director: Rebecca Roper
Principal Cast: Kerry Fox, Moe Dunford, Catherine Walker, Philip Jackson
Director Bio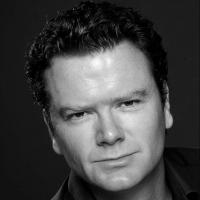 Writer and director Terry McMahon has won multiple awards for screenwriting. He directed the feature film Charlie Casanova in 2011 and in 2013 directed Patrick's Day produced by Tim Palmer and starring Kerry Fox, Moe Dunford, Catherine Walker and Philip Jackson. Terry's next film, Oliver Twisted is currently in development with Ignition Films.
Contact
Public Film Contact
Tim Palmer
Ignition FIlm Productions
info@ignitionfilm.com
+353862416476
Still