No No: A Dockumentary
Synopsis
On June 12, 1970, Dock Ellis threw a no-hitter for the Pittsburgh Pirates. In 137 years of professional baseball, it's the only no-hitter tossed while the pitcher was tripping on LSD. Dock lived the expression "Black is Beautiful!" and his fearlessness enabled him to become one of the most intimidating pitchers of the 70s and a trailblazer for a new wave of civil rights. After retiring, Dock became as outspoken about his substance abuse issues as he had been about intolerance. He spent decades as a counselor helping other addicts in their recoveries. Through intimate stories and archival footage, "No No: A Dockumentary" brings Dock's vibrant life to light, revealing the man behind the legend.
*This film is screening as part of SXsports, and will also be open to Interactive badgeholders.
Credits
Director: Jeffrey Radice
Executive Producer: David Hodges
Producer: Mike Blizzard, Chris Cortez, Jeffrey Radice
Cinematographer: John Fiege
Editor: Sam Wainwright Douglas
Production Designer: Arts+Labor
Sound Designer: Eric Friend
Music: Adam Horovitz
Additional Credits: Co-Producer: Jeffrey Brown, Music Supervisor: Randall Poster, Motion Graphics Supervisor: Jen Piper, Creative Guidance: Glen E. Friedman
Director Bio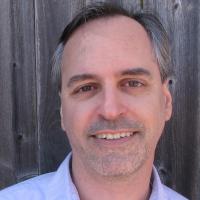 Jeffrey Radice executive produced award winning short documentaries Mondo Ford, The King and Dick, LSD a Go Go and cult classic The Collegians are Go!!! He is a graduate of Duke University with a Bachelor's degree in Cultural Anthropology. This is his directorial debut.
Contact
Public Film Contact
Mike Blizzard
Baseball Iconoclasts, LLC
bliz@nonodock.com
Still