Mateo
Synopsis
Matthew Stoneman dreamed of pop stardom. Instead, he went to jail, learned Spanish, and emerged as "Mateo," America's first white mariachi singer. Mateo is on the brink of completing an album of original songs in Havana. But his estrangement from friends and family, his criminal past, and his love for Cuban women could derail him on his quest for fame. 
Credits
Director: Aaron I. Naar
Executive Producer: Andrew Lauren, Louis Venezia, Adam Schlesinger
Producer: Benjamin Dohrmann,
Cinematographer: Seth Cuddeback
Editor: Nicole Vaskell
Sound Designer: David Perlick-Molinari, Youtoocanwoo
Music: Mateo Stoneman, David Perlick-Molinari
Additional Credits: Co-Producer: Amanda Lebow, Associate Producer: Emily McAllister, Associate Producer: Erica Sterne
Principal Cast: Mateo Stoneman
Director Bio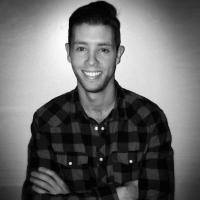 Aaron I. Naar is a filmmaker based in Los Angeles, CA. He is a Film Independent and IFP Documentary Lab alumnus and recipient of the Pacific Pioneer Fund. A graduate of Vassar College, Naar currently works at Editree Inc., directing documentary-style commercials for clients such as Google and Expedia. MATEO is Naar's first feature film.
Contact
Sales Agent: Amanda Lebow & André Des Rochers
Public Film Contact
RJ Millard & Kory Mello
Obscured Pictures
info@mateofilm.com, rj@obscuredpictures.com, kory@obscuredpictures.com
(917)693-2869, (978)761-1145
Still