Kumiko, The Treasure Hunter
Synopsis
Kumiko lives in a cluttered, cramped apartment in Tokyo with her pet rabbit, Bunzo. She works as an office lady, robotically preparing tea and fetching dry cleaning for her nitpicky boss. But on her own time, she obsessively watches a well-known American film on a weathered VHS tape. Rewinding and fast-forwarding repeatedly, she meticulously maps out where a briefcase of castaway loot is buried within the fictional film. After hours of intense research—convinced that her destiny depends on finding the money—Kumiko heads to the United States and into the harsh Minnesota winter to search for it.
Credits
Director: David Zellner
Executive Producer: Alexander Payne, Jim Taylor
Producer: Nathan Zellner, Cameron Lamb, Chris Ohlson
Screenwriter: David Zellner, Nathan Zellner
Cinematographer: Sean Porter
Editor: Melba Jodorowsky
Production Designer: Kikua Ota, Chad Keith
Sound Designer: Rene Jones-Jones
Music: The Octopus Project
Principal Cast: Rinko Kikuchi, Nobuyuki Katsube, David Zellner, Nathan Zellner, Shirley Venard
Director Bio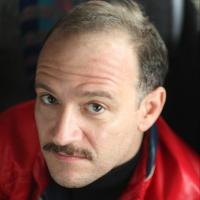 David and Nathan Zellner are Austin-based filmmakers who have written, produced, and directed numerous award-winning shorts and two feature films, Goliath (2008) and KID-THING (2012), both of which premiered at the Sundance Film Festival.
Contact
Sales Agent: Josh Braun / Submarine
Public Film Contact
Team Kumiko
Kumiko, LLC
info@kumikothetreasurehunter.com
512.296.1045
Still