JIMI: All Is By My Side
Synopsis
OutKast's André Benjamin stars as Jimi Hendrix in this revealing biopic from writer-director John Ridley ("12 Years A Slave"). Covering a year in Hendrix's life from 1966-67 as an unknown backup guitarist playing New York's Cheetah Club to making his mark in London's music scene up until his Monterey Pop triumph, the film presents an intimate portrait of the sensitive young musician on the verge of becoming a rock legend.
Credits
Director: John Ridley
Executive Producer: Edward H. Hamm, Jr., John Ridley
Producer: Sean McKittrick, Jeff Culotta, Danny Bramson, Brandon Freeman, Anthony Burns, Tristan Orpen Lynch, Nigel Thomas
Screenwriter: John Ridley
Cinematographer: Tim Fleming
Editor: Hank Corwin
Production Designer: Paul Cross
Sound Designer: Glenn Freemantle
Additional Credits: Co-Producer: Andre Benjamin
Principal Cast: Andre Benjamin, Hayley Atwell, Imogen Poots, Ruth Negga, Adrian Lester
Director Bio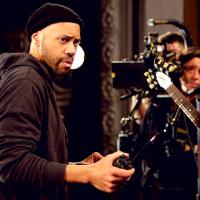 John Ridley's body of work includes the feature films All Is By My Side, 12 Years a Slave, U-Turn, Three Kings, Undercover Brother, and Red Tails; novels Those Who Walk In Darkness and A Conversation With the Mann; and graphic novel The American Way.
Contact
Distributor: XLrator Media
Still