Housebound
Synopsis
Kylie Bucknell is forced to return to the house she grew up in when the court places her on home detention. Her punishment is made all the more unbearable by the fact she has to live there with her mother Miriam – a well-intentioned blabbermouth who's convinced that the house is haunted. Kylie dismisses Miriam's superstitions as nothing more than a distraction from a life occupied by boiled vegetables & small-town gossip. However, when she too becomes privy to unsettling whispers & strange bumps in the night, she begins to wonder whether she's inherited her overactive imagination, or if the house is in fact possessed by a hostile spirit who's not particularly thrilled about her return.
Credits
Director: Gerard Johnstone
Executive Producer: Ant Timpson, Daniel Story, Chris Lambert
Producer: Luke Sharpe,
Screenwriter: Gerard Johnstone
Cinematographer: Simon Riera
Music: Mahuia Bridgman-Cooper
Principal Cast: Morgana O'Reilly, Rima Te Wiata, Glen-Paul Waru, Cameron Rhodes, Millen Baird, Ross Harper, Bruce Hopkins, Ryan Lampp, Ian Mune, Wallace Chapman
Director Bio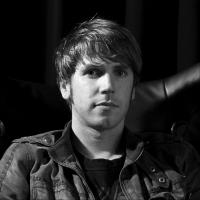 Gerard is the writer/ director of the hit New Zealand TV sitcom The Jaquie Brown Diaries which won best comedy at the NZ Film & TV awards in 2009 & 2010. Prior to this he was a 2 time winner of the 48 hour film competition. Before that he worked in a meat factory.
Contact
Public Film Contact
Luke Sharpe, Ant Timpson
Semi-Professional Pictures
luke@semi-professional.com, anthonytimpson@gmail.com
Still