Hellion
Synopsis
A portrait of a family on the brink of dissolution set against the haunting backdrop of the refineries of Southeast Texas. Obsessed with metal and motocross, the actions of 13-year-old Jacob has begun to raise concerns, especially when it starts to involve his little brother Wes. While the boys' father Hollis loves his sons, he is still reeling from the loss of their mother, spending more time at the bar or working on his damaged beach house than with them. When the authorities catch wind of the increasingly volatile situation, Wes is taken into custody by his Aunt Pam. In Wes' absence, Jacob becomes increasingly driven by two things: winning a motocross race and getting his brother back.
Credits
Director: Kat Candler
Executive Producer: Tanner Beard, Janice Beard, Suzanne Weinert, Sarah Green, Jeff Nichols
Producer: Kelly Williams, Jonathan Duffy
Screenwriter: Kat Candler
Cinematographer: Brett Pawlak
Editor: Alan Canant
Production Designer: Deneice O'Connor
Sound Designer: Pete Horner
Music: Curtis Heath
Additional Credits: Co-Executive Producer: Aaron Paul, Co-Producer: Andrew Logan
Principal Cast: Aaron Paul, Juliette Lewis, Josh Wiggins, Deke Garner, Jonny Mars, Annalee Jefferies, Dalton Sutton, Camron Owens, Dylan Cole, Walt Roberts
Director Bio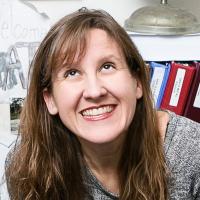 Kat Candler's award winning films have screened at Sundance, Los Angeles Film Festival, San Francisco International Film Festival, Austin Film Festival, SXSW, Slamdance, Florida Film Festival and Chicago International Children's Film Festival. Candler is a film Lecturer at the University of Texas.
Contact
Sales Agent: United Talent Agency
Public Film Contact
Hailey Wierengo
United Talent Agency
Wierengo_H@unitedtalent.com
Still