Double Play: James Benning and Richard Linklater
Synopsis
A documentary portrait of the friendship between the renowned filmmakers James Benning and Richard Linklater that combines filmed conversations and extensive archival material to explore connections and divergences in their respective approaches to life and cinema.
Credits
Director: Gabe Klinger
Executive Producer: Daniel Chung, Rick Curnutte
Producer: Berndt Mader, Sonia Buchman, Rodrigo Areias
Screenwriter: Gabe Klinger, Eugenio Renzi
Cinematographer: Eduard Grau
Editor: Gabe Klinger
Sound Designer: Vasco Carvalho
Additional Credits: Production Coordinator: Seana Flanagan, Series Producer: André S. Labarthe, Camera "B" Operator: Peter Simonite, Production Sound Mixer: Justin Hennard, Colorist: Jorge Quintela
Principal Cast: Sandra Adair, James Benning, Richard Linklater
Director Bio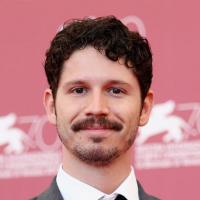 GABE KLINGER is a film studies professor, critic, archivist, curator, and filmmaker. Klinger has taught film studies at University of Illinois and Columbia College in Chicago, Illinois, and has worked in the motion picture departments at George Eastman House, MoMA in New York, and the Block Museum of Art at Northwestern University.
Contact
Distributor: FilmBuff
Sales Agent: Steve Beckman
Public Film Contact
Steve Beckman
FilmBuff
steve@filmbuff.com
212/204-7979
Still