Deep City: The Birth of the Miami Sound
Synopsis
"Deep City" is an inspirational story that explores the early days of soul music in Florida, the era's pioneers and their lasting contributions to the broader American musical landscape.
During the mid-1960s, producers Willie Clarke and Johnny Pearsall masterminded Deep City Records. Both from the streets of Miami, they honed the business and musical skills learned in college and went on to change the face of soul music in Miami and eventually the country by creating the first black-owned record label in Florida.
"Deep City" delves into the life and times of these groundbreaking producers, their label, the artists they spawned and the remarkable era in which they accomplished it.
Credits
Director: Dennis Scholl, Marlon Johnson, Chad Tingle
Producer: Dennis Scholl, Marlon Johnson, Chad Tingle
Cinematographer: Art Nobo
Editor: Jaime Quintana
Principal Cast: Willie J Clarke, Helene Smith, Clarence Reid, Jeff Lemlich
Director Bio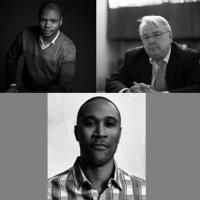 Scholl is VP/ Arts at the Knight Foundation and a well-known art collector. Johnson is a producer/director with years of experience in film and TV. Tingle's experience includes work on commercials for large national brands. They have all won multiple Emmys for their work on cultural documentaries.
Contact
Distributor: Dennis Scholl
Public Film Contact
Marlon Johnson
A Johnson Administration
mjohnsonmia@gmail.com
305.491.7938
Still