Cumbres (Heights)
Synopsis
Miwi is awoken in the middle of the night by her father telling her that she must leave home and take her sister, Juliana, with her. Although no one explains why, she understands that she needs to protect her older sister.
What was suppose to be a short trip becomes a long journey on unknown routes. The teenage sisters repeatedly encounter obstacles that jeopardize their search to find a safe place to stay.
Though they drive farther and father away, Miwi begins to discover that the tragedy of what happened is too complicated to escape. It doesn't matter how much physical distance there is between them and Monterrey, they can't separate themselves from the dark event that follows them.
Credits
Director: Gabriel Nuncio
Executive Producer: Alexandro Aldrete
Producer: Israel Cárdenas, Laura Amelia Guzmán
Screenwriter: Gabriel Nuncio
Cinematographer: Israel Cárdenas
Editor: Yibrán Asuad
Production Designer: Alexandro Aldrete
Music: Rodrigo Guardiola, Maurizio Terracina
Additional Credits: Art Direction: Nohemí González, First assistant director: Inti Aldasoro, Sound re-recording mixer: Alejandro de Icaza, Sound editor: Jaime Juárez, Sound mixer: Raúl Locatelli
Principal Cast: Aglaé Lingow, Ivanna Michel, Abdul Marcos, Sergio Quiñones, Javier Cepeda
Director Bio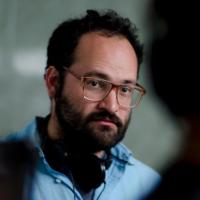 Born in Monterrey (México) in 1979. In 2005, worked in the research of the film Sin Nombre (C. Fukunaga). This experience took him to the production company Canana, where he was Executive Producer in films such as Voy a explotar (G. Naranjo) and Jean Gentil (L. Guzmán and I. Cárdenas). Heights (Cumbres) is his first film as a director.
Contact
Distributor: Circo 2.12
Sales Agent: Circo 2.12
Public Film Contact
Gabriel Nuncio
Bengala
nuncio@agenciabengala.com
+5215519526172
Still