Butterfly Girl
Synopsis
At first glance, it is not obvious that Abigail Evans lives with a life-threatening skin disease. She is a typical teenager: moody, rebellious, irreverent, and is also strikingly beautiful. But her life is the antithesis of normal. Abbie grew up in hospitals, cared for by her protective mother and father. She then came into her own in honky tonks, selling merchandise for her dad's band. But just like any other 18 year-old, Abbie yearns for a life of her own. Butterfly Girl charts Abbie's journey towards a new understanding of how she must balance her past with her future, her parents with her independence, and her disease with her desires. But what price must she pay for that freedom?
Credits
Director: Cary Bell
Executive Producer: Jenna Jackson
Producer: Cary Bell, Jessica Miller, Suz Grossman
Cinematographer: Matt Godwin, Cary Bell
Editor: Jessica Miller
Music: John Evans, Emily Bell
Additional Credits: Assistant Producer: Abigail Evans, Post Production Executive: Benjamin Arnold, Legal Services: Amy E Mitchell, PLLC
Director Bio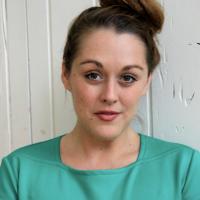 Cary Bell came up through the ranks at CNN, where she worked in any department that would have her and began a career in factual storytelling. She then transitioned into developing non-fiction content for major television networks. But, filmmaking is her first love and she now finds herself at the helm of Butterfly Girl, her directorial debut.
Contact
Public Film Contact
Cary Bell
Lytta Productions
butterflygirlmovie@gmail.com
7135026123
Still