Big Significant Things
Synopsis
At 26 years old, Craig (Harry Lloyd) seems to be doing pretty well for himself. He has job stability, a supportive family, and is about to start a wonderful new chapter with his girlfriend. With big life changes on the horizon, what better time to lie to your girlfriend so you can go on a road trip by yourself to the south?
Credits
Director: Bryan Reisberg
Executive Producer: Burton Ritchie, Harry Lloyd
Producer: Andrew D. Corkin, Daniel-Konrad Cooper
Screenwriter: Bryan Reisberg
Cinematographer: Luca Del Puppo
Editor: D.C. Marcial
Production Designer: Shawn Bronson
Sound Designer: The Lodge NYC
Music: Mark Orton
Additional Credits: Co-Producer: Alejandro De Leon, Assistant Director: Michelle Millette, Production Coordinator: Alissa Ott
Principal Cast: Harry Lloyd, Krista Kosonen
Director Bio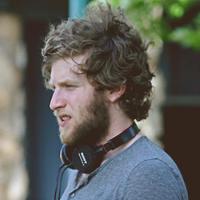 Bryan Reisberg's first short film FATHER/SON premiered at the 2012 BFI London Film Festival and he recently directed THE WALKER, a web series starring Carey Mulligan, Zoe Kazan and Rightor Doyle. Since forming Uncorked Productions with Andrew Corkin in 2008, Bryan has also directed music videos and commercials. This is Bryan's first feature film.
Contact
Sales Agent: Traction Media
Public Film Contact
Andrew D. Corkin
Uncorked Productions
andrew@anuncorkedproduction.com
6179435155
Still