Beginning With The End
Synopsis
"Beginning With the End" is a feature length documentary film that follows the experiences of a culturally diverse group of 16 to 18 year-olds who are given the unusual and extraordinary opportunity to work as trained hospice volunteers. Through their eyes and voices, viewers will witness the life-altering experiences of these young people who are themselves in the throes of many changes and transitions. Through them, we discover the seeds of a compassionate society, and come to appreciate the power of empathic teens.
Credits
Director: David Marshall
Producer: David Marshall,
Cinematographer: David Marshall
Editor: David Marshall
Additional Credits: Associate Producer: Ashley Sands, Production Manager: Chris Christopher
Director Bio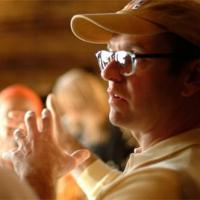 David Marshall is a filmmaker based in upstate New York. He is president of BSPfilms, a not-for-profit media foundation he founded. His work has taken him around the world, has garnered numerous awards and reflect his interest in the issues that shape an engaged and enlightened society. He is a lifelong learner in search of the next adventure.
Contact
Public Film Contact
David Marshall
BSPFilms
dave@bspfilms.org
585-410-5329
Still