Animals
Synopsis
"Animals" tells the story of Bobbie and Jude, a young couple living in their broken-down car parked alongside Chicago's Lincoln Park Zoo. Their days are a continuous ritual of theft and scoring until they must confront the difficult truth of their relationship after one of them is hospitalized.
Credits
Director: Collin Schiffli
Executive Producer: Victor Morgenstern, Jennifer Grace Farmer
Producer: Chris Smith, Mary Pat Bentel
Screenwriter: David Dastmalchian
Cinematographer: Larkin Donley
Editor: Amanda Griffin
Production Designer: Caity Birmingham
Sound Designer: Casey Genton
Music: Ian Hultquist
Additional Credits: Co-Producer: Amanda Pflieger, Art Director: Evelyn Leigh, Costume Designer: Kelsey Ettman, Makeup & Hair: Amber Talarico, Music Supervision: Patrick Belton
Principal Cast: David Dastmalchian, Kim Shaw, John Heard, John Hoogenakker
Director Bio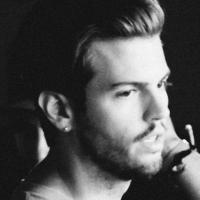 Born and raised in Ft. Wayne, Indiana, Collin Schiffli developed a passion for the fine arts and storytelling at a young age. He graduated with a BA in Film from Columbia College Chicago & currently works in Los Angeles. His short films, SHORTCAKE and MERMAID, received distribution after premiering at Hollyshorts Film Fest.
Contact
Public Film Contact
Mary Pat Bentel
marypatbentel@gmail.com
310-729-1515
Still