Evolution of a Criminal
Synopsis
How does a 16 year-old evolve into a bank robber?
Credits
Director: Darius Clark Monroe
Executive Producer: Spike Lee, Jay Kubassek, Mike Offit
Producer: Darius Clark Monroe, Jen Gatien
Cinematographer: Daniel Patterson
Editor: Doug Lenox
Production Designer: Charlotte Royer
Sound Designer: Matthew Polis
Music: T. Griffin
Additional Credits: Associate Producer: Donald Conley, Associate Producer: Tariq Holloway
Principal Cast: Dante E. Clark, Vladimi Versailles, Jeremie Harris, Rosalyn Coleman, Benton Greene, Ellie Foumbi, Yvette Ganier, Frances Lozada, Max B. Young, Nedra McClyde
Director Bio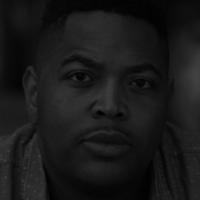 Houston native, Darius Clark Monroe is a recipient of a National Board of Review Award, Austin Film Society Grant, Rooftop Filmmakers'/DCTV Grant, Warner Bros. Film Award, Cinereach Grant, King Finishing Award, and a NYU Spike Lee Production Fellowship. He's a Screenwriters Colony, Tribeca All Access, IDFA Forum, and IFP Documentary Lab fellow.
Contact
Public Film Contact
David Magdael, Eseel Borlasa
David Magdael and Associates
dmagdael@tcdm-associates.com, eborlasa@tcdm-associates.com
213.624.7827
Still