Space Station 76
Synopsis
"Space Station 76" is a comedic drama about a group of people (and several robots) living on a space station in a 1970's-version of the future. When a new Assistant Captain arrives, she inadvertently ignites tensions among the crew, prompting them to confront their darkest secrets. Barely contained lust, jealousy, and anger all bubble to the surface, becoming just as dangerous as the asteroid that's heading right for them.
Credits
Director: Jack Plotnick
Executive Producer: Niraj Bhatia, Frank Mele
Producer: Edward Parks, P.G.A., Rachel Ward, P.G.A., Dan Burks, Katherine Ann McGregor, Joel Michaely
Screenwriter: Jack Plotnick, Jennifer Cox, Sam Pancake, Kali Rocha, Michael Stoyanov
Cinematographer: Robert Brinkmann
Editor: Sharon Rutter
Production Designer: Seth Reed
Sound Designer: Benny Burtt
Music: Steffan Fantini and Marc Fantini
Additional Credits: Visual Effects Supervisor: Billy Brooks, Co-Producers: Bob Hayes, Jim Burba, Associate Producers: Alex Koehne, Billy Brooks, Melodi Hallenbeck, Ilana Marks
Principal Cast: Patrick Wilson, Liv Tyler, Matt Bomer, Marisa Coughlan, Kylie Rogers, Kali Rocha, Jerry O'Connell, Keir Dullea
Director Bio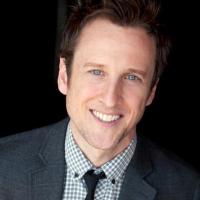 Jack has acted in countless TV shows and features. He co-wrote and directed the musical DISASTER! currently running Off-Broadway to rave reviews. He produced, directed and acted on the TV series LOVESPRING INTERNATIONAL. He produced and starred in the award winning feature GIRLS WILL BE GIRLS. Space Station 76 is his feature directorial debut.
Contact
Public Film Contact
Space Station 76
Rival Pictures
edparks@rivalpictures.net
310.664.1954
Still