The Raid 2
Synopsis
After fighting his way out of a building filled with gangsters and madmen, rookie Jakarta cop Rama thought he could resume a normal life. He couldn't have been more wrong.
Formidable though they may have been, Rama's opponents in that building were nothing more than small fish swimming in a pond much larger than he ever thought. His triumph has attracted the attention of predators farther up the food chain. His family at risk, Rama has only one choice to protect his family: He must go undercover to enter the criminal underworld and climb through the hierarchy until it leads him to the corrupt politicians and police pulling the strings at the top.
Credits
Director: Gareth Evans
Executive Producer: Rangga Maya Barack-Evans, Irwan D. Mussry, Nick Spicer, Todd Brown
Producer: Ario Sagantoro, Nate Bolotin, Aram Tertzakian
Screenwriter: Gareth Evans
Cinematographer: Matt Flannery, Dimas Imam Subhono
Editor: Gareth Evans, Andi Novianto
Production Designer: Tomy Dwi Setyanto
Music: Joseph Trapanese
Principal Cast: Iko Uwais, Yayan Ruhian, Arifin Putra, Oka Antara, Tio Pakusadwo, Alex Abbad, Julie Estelle, Cok Simbara
Director Bio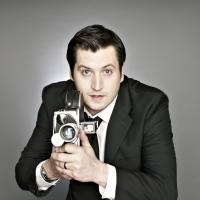 Gareth Evans first explored the Indonesian martial art of silat in the doc LAND OF MOVING SHADOWS. Through this, he formed a partnership with Iko Uwais which led to the features MERANTAU and THE RAID. In 2012 Evans co-wrote and co-directed the short SAFE HAVEN with Timo Tjahjanto for VHS 2. Evans is working with Uwais on THE RAID 2.
Contact
Distributor: Sony Pictures Classics
Still