Other Months
Synopsis
Nash spends a year drawing into himself, becoming troubled by his work and disillusioned with his romantic prospects—until a return home forces him to confront his inertia. Through pulsing dance floors, flooded basements, and strangers' embraces, "Other Months" takes the audience on Nash's journey of restraint and release. A character study, a visual poem, a headspace, and a feature film, "Other Months" is broken into three parts, each section correlating to a different time of year in tone, setting, and theme. Moving to the beat of its images as much as its plot, the film operates on the principle of repetition and variation, tracking the subtle shifts in Nash's static year.
Credits
Director: Nick Singer
Producer: Emily Pontecorvo, Sasha Solodukhina, Claire Stolowitz
Screenwriter: Nick Singer
Cinematographer: Justin Zweifach
Editor: Nick Singer
Production Designer: Daniel Hymanson, Jenny Hsiao
Sound Designer: Quentin Chiappetta
Additional Credits: Associate Producer: Ben Kuller, Associate Producer: Conor Byrne
Principal Cast: Christopher Bonewitz, Britannie Bond, Emma Morrison-Cohen, Liam Ahern, David Rudi Utter, Hope Alley, Chae Munroe, Shane Henderson, Alana Greco, Cordelia Blanchard
Director Bio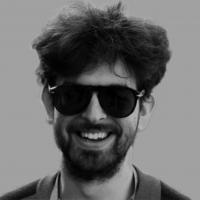 Nick Singer, 25, grew up in New York City and graduated from Wesleyan University's Film Studies department in 2011. His short, "February," played in competition at the 2012 Slamdance Film Festival, and was later developed into the Other Months project. Other Months is his first feature.
Contact
Public Film Contact
Weiman Seid
FAT DOT
weimanseid@fatdot.net
212.691.4224
Still