Nous avions
Synopsis
Montreal, 1999. Like every sunday, a modest Pakistani immigrant family picnics in a dead-end next to the Airport, closely watching planes land. On this special day where the Legendary Concord is expected - a rare treat in town- Akram (17 years old), the eldest son of 3 kids, deeply in his teenage crisis, decides to take off to live his own life, creating a commotion in the family.
Credits
Director: Stéphane Moukarzel
Producer: Ménaïc Raoul, Gabrielle Tougas-Fréchette
Screenwriter: Stephane Moukarzel
Cinematographer: Vincent Biron
Editor: Véronique Barbe
Production Designer: Sylvain Lemaître
Sound Designer: Maxime Dusmenil & Jeremy Reid
Principal Cast: Liridon Rashiti, Minoo Gundevia, Deena Aziz, Avinas Gnanapragasam, Michelle Michaud, Naseem Siddiqi
Director Bio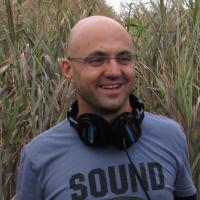 Born in Côte d'Ivoire to Lebanese parents, Stéphane Moukarzel graduated in Communications at Concordia University in Montreal. Author of several short films, his favorite themes are passage of time, the obsession of missteps, the need to let go and the search for identity in an alienated and individualistic society.
Contact
Distributor: Travelling (Alexandre Dostie)
Sales Agent: Alexandre Dostie
Public Film Contact
Alexandre Dostie
Travelling
coordo@travellingdistribution.com
1-514-467-8160
Still